NEWS RELEASE
FORT LAUDERDALE, FL – APRIL 12, 2021 – Winterfest, Inc. announced today that it has appointed Mark A. Swenson, Senior Vice President – Wealth Management Wealth Advisor at UBS Financial Services – The Garvin Financial Team, as chairman of the board. The 2021-2022 Winterfest Board will be effective Monday, April 12, 2021. The handing over of the gavel from the current chair, Susan Renneisen, Vice President of Community Affairs & Special Events at the Seminole Hard Rock Hotel & Casino to Mr. Swenson. Chair-Elect Bill Walker, Principal, CEO of Water Taxi of Fort Lauderdale LLC, Boat Parade Chair Britt Lanier, Franchisee Owner of Two Men and a Truck/Fort Lauderdale, Davie, and Boca Raton, and Parade Enhancement Chair James Harrison, owner of Frank and Jimmie's Prop Shop start their new roles as well. Additional new members include
Executive Officers:
Chair
Mark Swenson
Sr. Vice President – Wealth Management, UBS Financial Services
Chair Elect
Bill Walker
Owner, Water Taxi of Fort Lauderdale, LLC
Immediate Past Chair
Susan Renneisen
V.P. of Community Affairs & Special Events, Seminole Hard Rock Hotel & Casino
Secretary
Lisa Duke
Chief Financial Officer, Walter Duke + Partners
Assistant Secretary
Karla Nelson-Thatcher
Director of Public Relations, Events, Media, Hotwire Communications
Treasurer
Ken Ortner
Director, Kenneth A Ortner, P.A.
Assistant Treasurer
James Ray
Senior Vice President, Fifth Third Bank
Co-Counsel
Robyn Vines
Attorney, Gray Robinson Attorneys at Law
Co-Counsel
Johnny Williams
Managing Partner, ProMotion Sports & Entertainment, LLC
Lisa Scott-Founds
President & CEO, Winterfest, Inc.
Executive Board:
Robert Kornahrens
President, Advanced Roofing / Advanced Green Technologies
Britt Lanier
Franchise Owner, Two Men and a Truck
Dan Lindblade
President & CEO, Greater Fort Lauderdale Chamber of Commerce
Gregg Snowden
VP, Account Director, GTB, South Florida Ford
Bob Swindell
Greater Fort Lauderdale Alliance, President and CEO
New Board Members:
Melanie Dickinson
South Florida Business Journal, President & Publisher
Seth Rand
Wizard Digital, Co-Founder & CEO
Shane Strum
Broward Health, Chief Executive Officer
New Advisory Members:
Erick Eldridge
Vice President of Operations, Light Up The Night
Luis Jimenjez
Principal (Owner), Suncoast Elevator Company, Inc.
Lt. Raymond C. Milne IV
Commanding Officer of Station Ft. Lauderdale, United States Coast Guard
L. Katerina Perez
Partner Relations & Development, Florida Panthers, Vice President
(complete list of Winterfest Board and Advisory Members with photos can be found by clicking here)
"We are pleased to welcome Mark, Bill, Britt, and James to their new roles along with our new executive, board, and members," said Lisa Scott-Founds, President and CEO. "Their new positions are an integral part of Winterfest during the Parade's 50th Anniversary Celebration this year. The 2021 Board, Parade, and Enhancement Chairs are all boaters. They are focused on bringing our signature event, the Seminole Hard Rock Winterfest Boat Parade to the next level. This is an exciting time with plans in the final stages for this memorable year. We look forward to showcasing the Parade enhancements of this community event with a global audience."
Meet Mark A. Swenson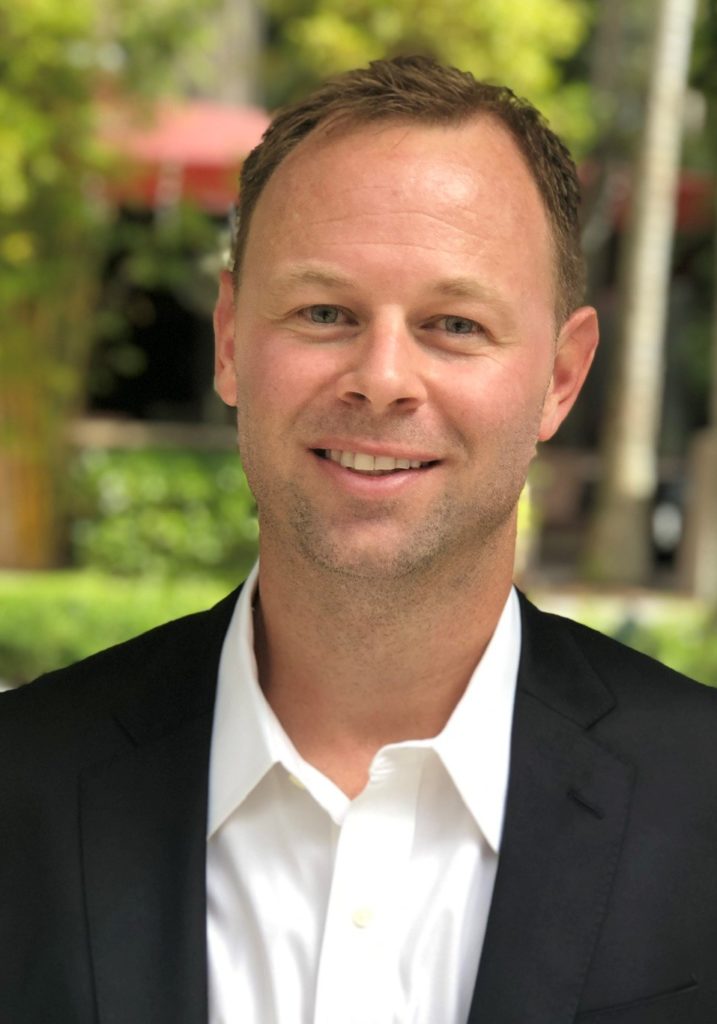 Mark has been involved with Winterfest since 2008 as a volunteer dock walker Parade night. He has been on the Board of Directors since 2010 and transitioned to Parade Chair in 2015.
A native of Minnesota, Mark grew up on Lake Minnetonka (about 30 miles from Minneapolis). An avid boater, Mark has been behind a wheel his entire life and spent his high school summers captaining charter boat cruises and jet skiing. Along with his passion for the water, Mark competitively played basketball and tennis in high school and college. He continues to play basketball recreationally weekly with friends and colleagues. Aftergraduating from the University of Minnesota with a degree in Economics, Mark moved to Fort Lauderdale in 2002 and started his career with UBS, The Financial Services, in 2007. He met his wife, Christine, at work, married in 2013, and lives in Lauderdale Harbors. Along with their beautiful three-year-old daughter, Annika, the family enjoys frequent trips on their boat to the Florida Keys and Bahamas as well as backcountry mountain snowmobiling in Wyoming.
"Winterfest is the best example of fun and camaraderie our community has on the water and brings families together in a way no other event can here in South Florida. Whether you are a boater, waterway enthusiast, or shoreline spectator; this event has something for everyone. I was hooked the first night that I volunteered, and I am looking forward to leading this board on a path to create the best celebration of the Parade's golden anniversary. "
Meet Bill Walker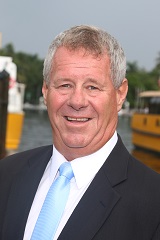 Bill has been an active board member since 2016 and a Parade participant since 2007. Bill started his career on the waterways of Boston and has a Bachelor of Science in Marine Transportation from Massachusetts Maritime Academy. He has a proven track record leading successful ventures in business, the marine industry, and public service. These ventures have led to the purchasing of high and low-speed passenger vessel service. This 150-employee business, focused on guest services and excellent marine practices, has a proven track record of safety and reliability. These experiences transporting guests for public services, and private ventures, along with marketing have made Water Taxi recognizable by both tourists and residents. Along with Winterfest, Bill is active as a board member on the Marine Advisory of Fort Lauderdale, Greater Fort Lauderdale Chamber of Commerce, Friends of Birch State Park, Las Olas Association, Riverwalk, and is a member of the Marine Industry Association of South Florida, and Children's Diagnostic & Treatment Center.
"Winterfest is the annual event that brings the City of Fort Lauderdale and Broward County family and friends together. The year after year presentation of the 'Best Show on H2O' is a tradition that is experienced locally and seen inter-nationally. While the Parade brings tons of fun, Winterfest and its foundation bring year-round events and contributions to the area."
Meet Britt Lanier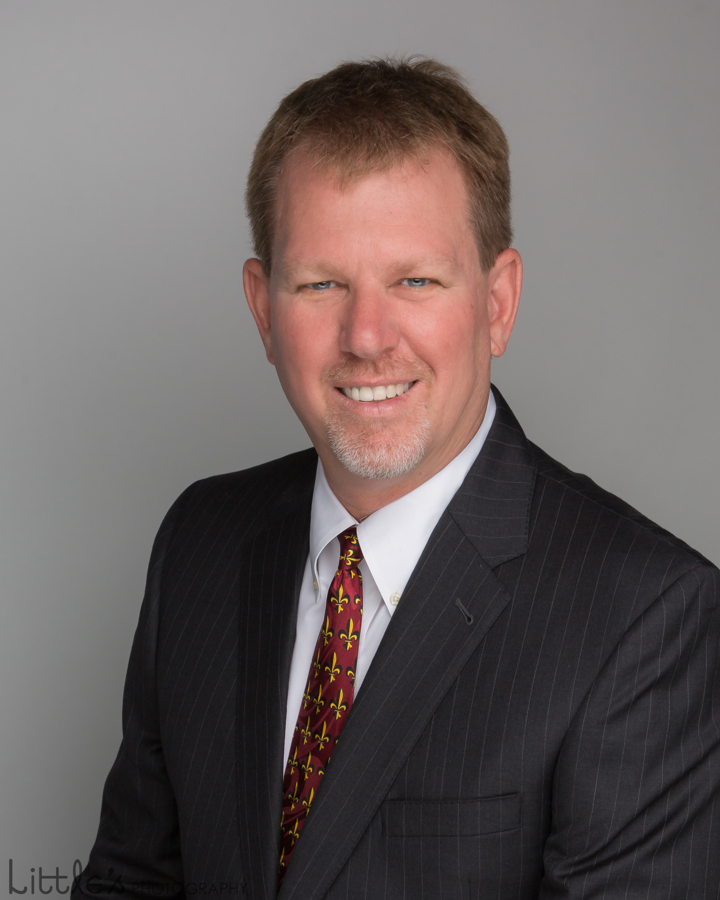 Britt has been a Parade Participant in Winterfest since 2001, which led to his becoming a member of the Boat Parade Committee. In 2017, Britt was invited to the Winterfest Advisory Committee and took on the position of Parade Enhancement Chair. In 2019, he became a board member while continuing as Parade Enhancement Chair and serving on additional committees furthering the future vision of Winterfest. Since opening his first Two Men and a Truck® franchise in South Florida in 1999, he has expanded that one office into four offices in Broward and Palm Beach. Britt is active on the board of Riverwalk and involved with charities such as Forever Family, Riverwalk Trust, Women in Distress, AVDA, Harvest Drive, Kids in Distress, United Way, American Cancer Society, as well as entering approximately 10 holiday parades annually. Britt is happiest on the water with his wife and two daughters. The oldest of which will be following in his footsteps to FSU after graduating from high school this year.
"One of the first things that attracted me to Two Men and a Truck as a company was their commitment to giving back to local communities. Winterfest may be the 'best show on H2O' but their dedication to the Greater Fort Lauderdale community, non-profits, and local businesses is at their core and why I love helping in whatever capacity I can. Getting to work with the boats and boaters is the reward."
Meet Jimmie Harrison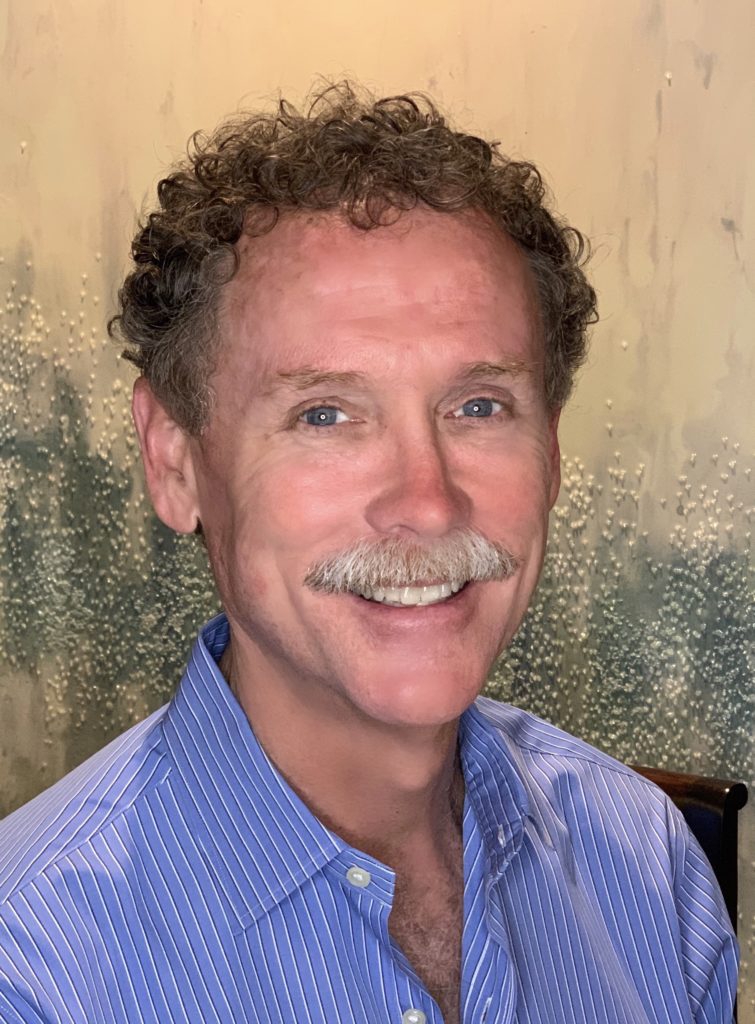 Jimmie is a native of Fort Lauderdale and lives in Rio Vista with his wife, Isabelle where they raised their two daughters – Martine, an artist, and Christie, who works in the family business, Frank & Jimmie's Propeller. He is a graduate of St. Thomas Aquinas High School, Art Institute of Ft Lauderdale – Graphic Design, University of North Carolina Asheville – Business, and Florida Atlantic University – Marketing. Jimmie's hobbies include all things boating: Offshore Power Boat racing (4x National Champion). poker runs, scuba diving, snorkeling, fishing, Bahamas trips as well as playing guitar, going to concerts/live comedy shows, snow skiing, traveling, art, and photography. His first working boat show was at the age of six. He started at the family business in 1973 as a teenager working after school and summers and became the owner in 1992. With Jimmie at the helm, the company has grown into the largest propeller shop in the country. They have opened and are partnered with additional FJ Propeller shops in Miami, Lake of the Ozarks, The Bahamas, The Dominican Republic, Puerto Rico, Venezuela, and Columbia. He is also the founder of Neptune Boat Lifts, a boat lift manufacturing company in Fort Lauderdale. In addition to his involvement with Winterfest, he serves as Vice Chairman of the Marine Industries Association of South Florida (MIASF), Fort Lauderdale Marine Advisory Board, the Greater Fort Lauderdale Chamber's Economic Advisory Board, and sponsor of the MIASF Waterway Clean-up, the Plywood Regatta, and numerous other community events.
"Growing up here I always knew this was the best place in the world to live, work and play and Winterfest showcases that we truly are the Yachting Capital of the World! I'm very excited and grateful to now be a part of nurturing and growing the Winterfest experience."
For additional information on the Chairmen of Winterfest, Board/Advisory members, how to get involved as a sponsor, boater, or volunteer, call Winterfest, Inc. at 954-767-0686.
###
About Winterfest, Inc.
Winterfest is a Florida not-for-profit organization based in Broward County that produces a variety of events including the free public event known as the Winterfest Boat Parade – "The World's Most Watched Boat Parade." Spectators view the Parade along the 12-mile route with millions more via television and the internet bringing National and International recognition to South Florida. Winterfest also hosts annual events to enhance the community's image and provide unique, wholesome family entertainment. For more information on Winterfest, please contact the office at (954) 767-0686 or website: www.winterfestparade.com. FB: winterfest.parade #WinterfestFL #WF50