Track Santa on his trip through South Florida!
Download the Winterfest Parade Tracker powered by Ford and see where the Jolly Ol' Man is while vacationing in Greater Fort Lauderdale.
Check our 2021 Holidays Tab for links to Santa Sightings, recipes, and more.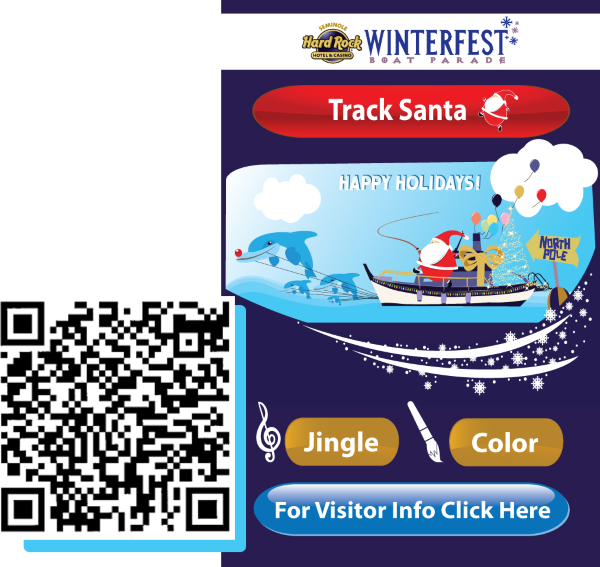 Android
https://play.google.com/store/apps/details?id=com.winterfestparade.winterfestboatparade

Apple
https://itunes.apple.com/us/app/winterfest-boat-parade/id526369657
Color, shake and play holiday tunes and track Santa on the night of the Parade – Special thank you to Visit Florida.