INTERN with WINTERFEST
and be a part of one of the
Largest Events in the WORLD!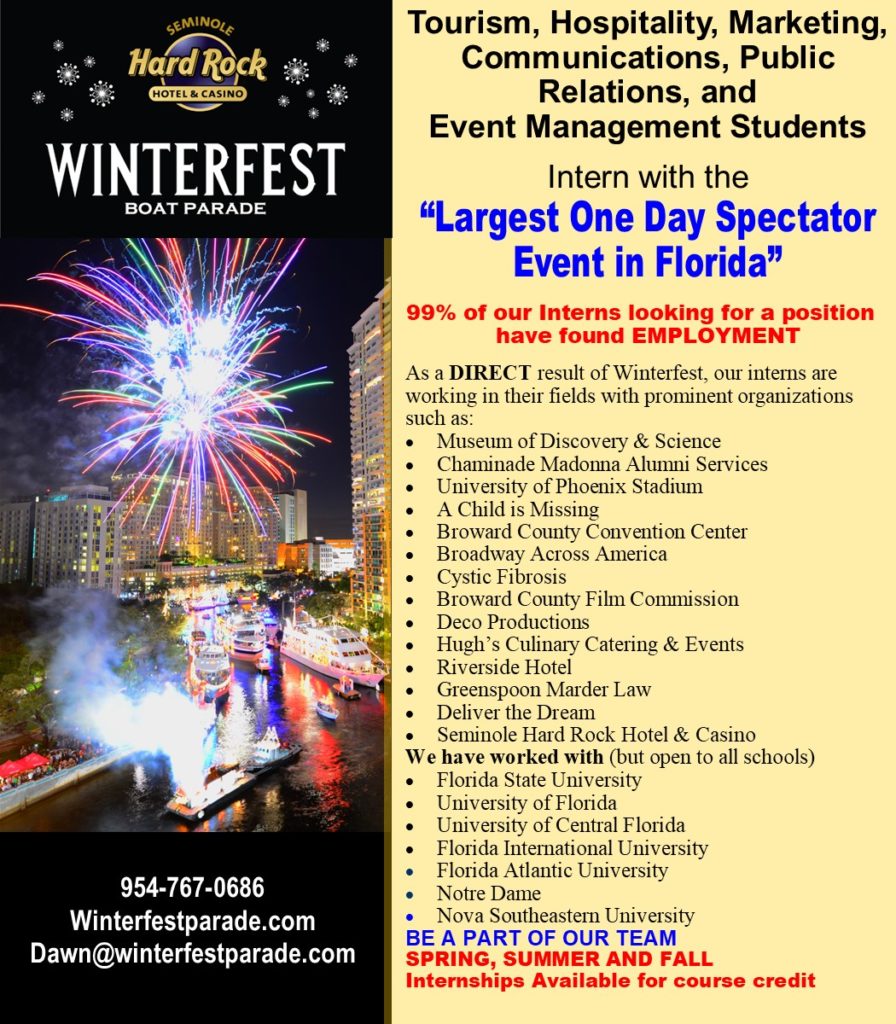 An Intern's Duties are NOT limited to the following:
Assist with marketing and publicity/promotions including advertising, public relations, and added value media for high-quality performance and cost-effectiveness for this non-profit organization.
Working on email and mailing lists
Assist with event logistics
Assist with coordinating vendors for select events
Attend business meetings with major corporations
Attend various committee and board meetings
Assist with the design and development of event brochures
Coordinate the Speaker's Bureau by working with media, boaters, homeowner's associations, and the Greater Fort Lauderdale community.
Events
Apply Today!
Download our .pdf application, then email the completed application, a cover letter, and your resumé to:
Contact: 954-767-0686 for more details!