The 2023 September Happy Hour has entered the history books!
Coming in 2024, this page will be updated with all the exciting details of our next September Happy Hour.
We'll see you then!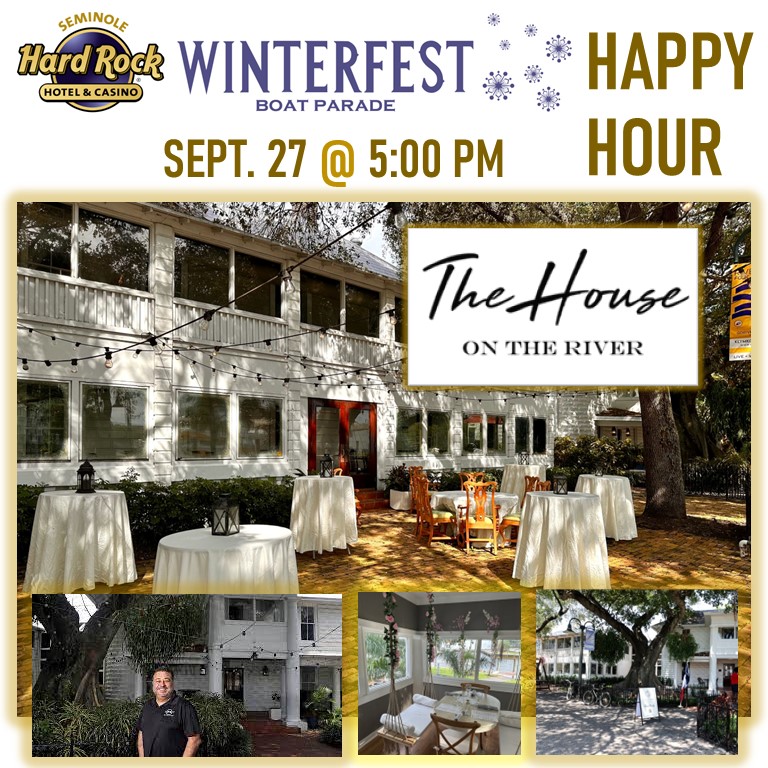 September 27th
5:00 PM
301 SW 3rd Ave, Fort Lauderdale, Florida 33312
WE LOVE OUR WINTERFEST and BOATING COMMUNITY
Join Us on September 27th @ 5 PM at The House on the River, 301 SW 3rd Avenue, in Downtown Fort Lauderdale.
Happy Hour Prices (4-6 PM), Raffles (6-7 PM) & Drink Tickets for Boaters who register as 2023 Parade participants or as a Control Boat.
We
our Boaters – separate raffle for them too! #WinterfestFL