Winterfest Flashback to 2007
"Magical Movie Moments"
In 2007, "Magical Movie Moments" theme brings Winterfest into a "New Beginning" with the parade's staging area moving to Downtown Fort Lauderdale on the New River. For the first time in the parade's history, parade participants are docked during staging along the New River instead of floating in position in Port Everglades.
After navigating the New River the Winterfest Boat Parade resumes its original route as it rejoins the Intracoastal Waterway and continues north to Lake Santa Barbara in Pompano Beach. This expansion of the Parade opened the doors to Winterfest events expanding into the downtown area. The parade also added a new dimension with many of its events streamed live on the internet.
Watercolor artist Pat Anderson creates a poster to mark this historic event along with a colorful map of the new route and a commemorative ornament.
The 2nd Annual Winterfest White Party finds a cultural home at the Museum of Art Fort Lauderdale featuring the Radio City Rockettes.
Parade Theme: "Magical Movie Moments" –December 17th
THE PEOPLE OF WINTERFEST
Grand Marshal: Lorraine Bracco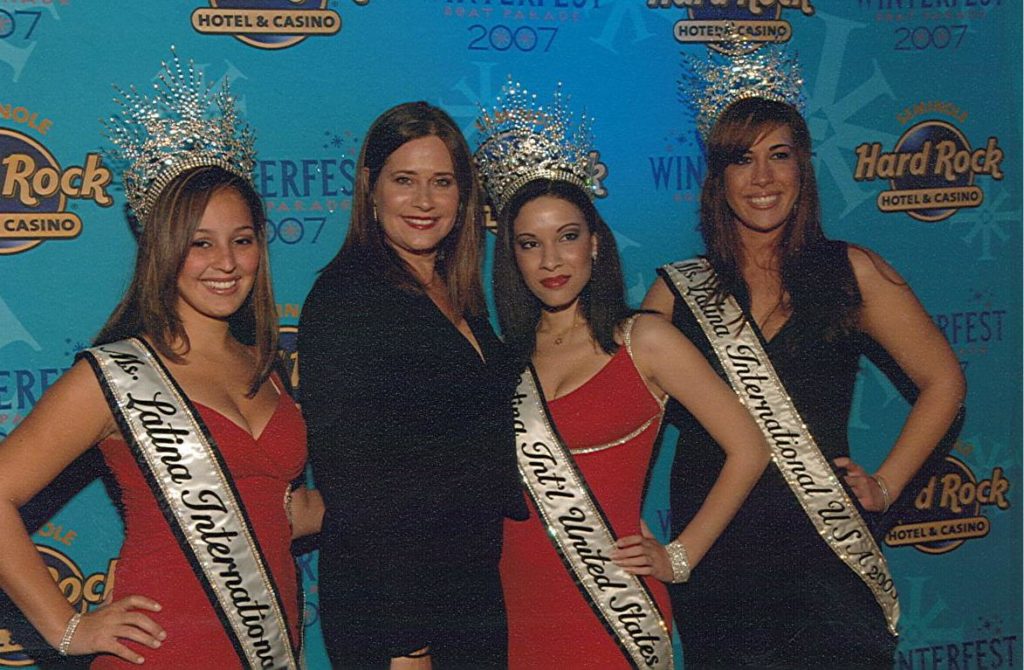 Honored at Black Tie Ball: Marge (Belle of the Ball) and Max Osceola, Jr.
Poster and Ornament Artist: Pat Anderson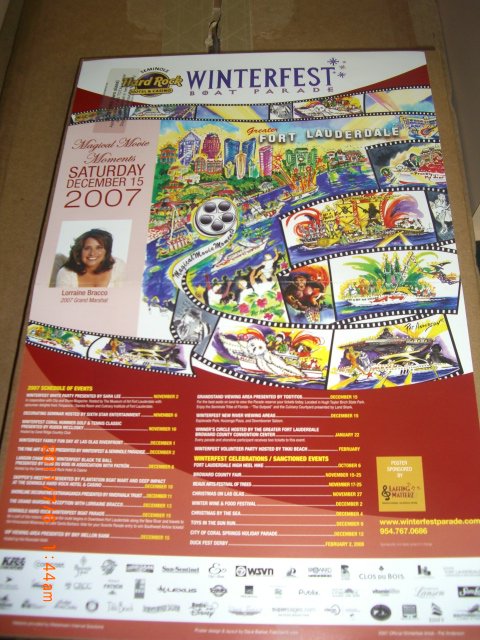 Boat Parade Co-Chairs: Ryan Campbell and John Haley
Ball Chair: Susan Renneisen
Shoreline Chair: Rosalie Wheatley
Grandstand Chairman: Paul Kahn
Control Boat Chair: Lee Bell
Ham Operator Chair: Robin Terrill
Carolyn McLaughlin Volunteer Spirits Award Winner: Skip Margerum
Chairman of the Board: Gary Correll
President/CEO: Lisa Scott-Founds
OTHER HIGHLIGHTS
Winterfest introduces mascot Skip Ahoy (Austen Read and Michael Keleher)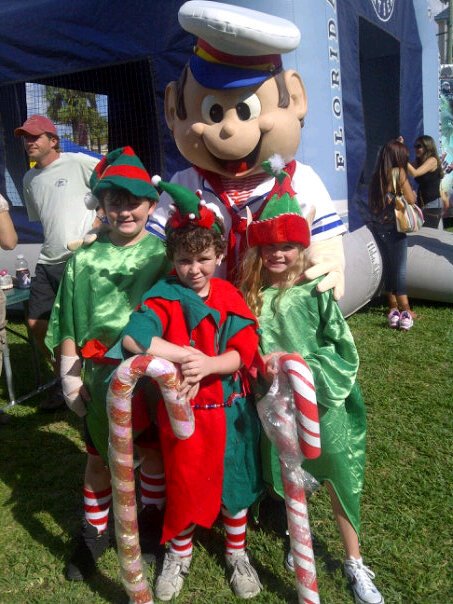 First Posted on
Latest Update on