Winterfest Flashback to 2010
"Dancing thru the Decades"
In 2010 – Winterfest kicked-off the City of Fort Lauderdale's Centennial with "Dancing thru the Decades" on December 11, 2010.
The Winterfest White Party was hosted at the Harbor Beach Marriott, where Grand Marshal Brooke Burke was announced and the Winterfest Poster created by Pop artist Charles Fazzino was unveiled.
The Clydey Foundation honored Fort Lauderdale as the Centennial Showboat. Other parade entries included the Sky Limo Airplane Barge, Red Bull BMX Bikes, Big 105.9 Paul & Young Ron – Anthony Coal Fired Pizza Entry, underWAY/Smart for Life Grand Marshal Showboat as well as the Baptist Health Santa Showboat with the Jolly ol' Man decked in 1,500 LED lights!
Other Parade highlights: Remember Joe Millsaps parade entry with the Wounded Warriors and Broward Navy Days as well as other parade entries which showcased their heartstrings by putting charity names on their boat.
Parade Theme: "Dancing thru the Decades" in celebration of the City of Fort Lauderdale's Centennial
THE PEOPLE OF WINTERFEST
Grand Marshal: Brooke Burke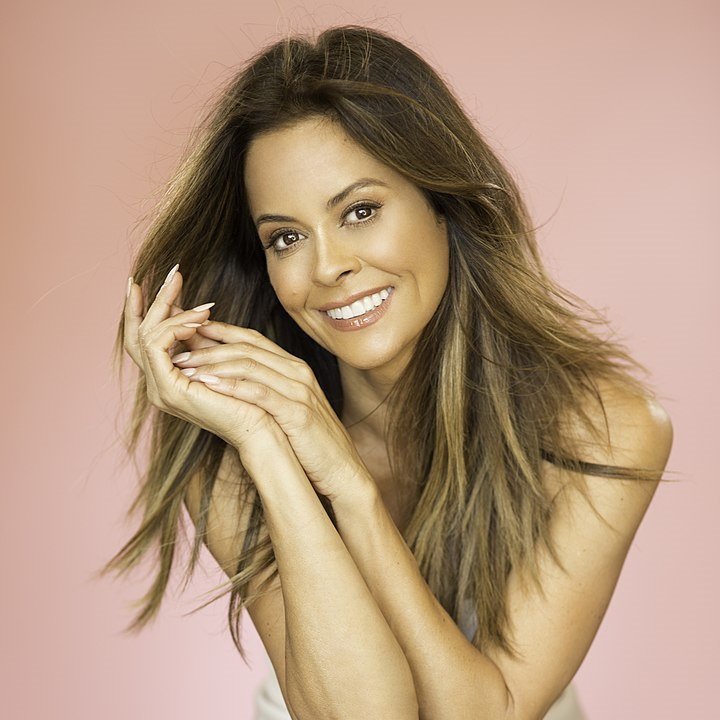 Commodore: Frank Herhold
Captain: J. David Armstrong, Jr.
Jr. Captain of the Parade: Alison Marchessault – (born with excessive form of Polycystic Kidney Disease) Starlight Children's
Belle of the Ball: Susan Renneisen
Poster Artist: Charles Fazzino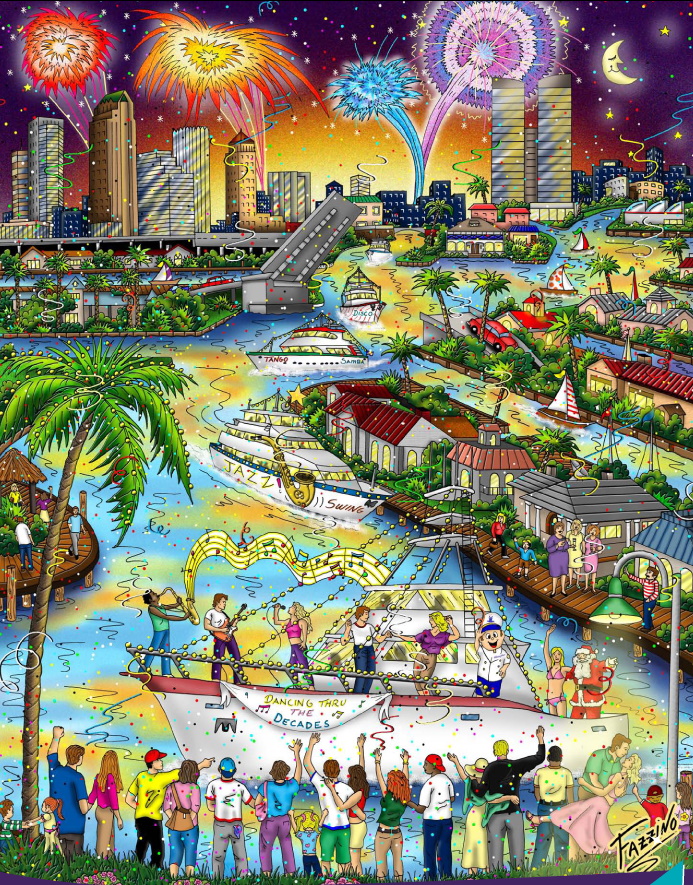 Ornament Designer: Pat Anderson
Boat Parade Chairman: John Haley
Ball Chairs: Susan Renneisen and Connie Chaney
Shoreline Chair: Rosalie Wheatley
Grandstand Chairman: David Greenberger
Control Boat Chairs: Bill Lindsey and Jim Zimmerman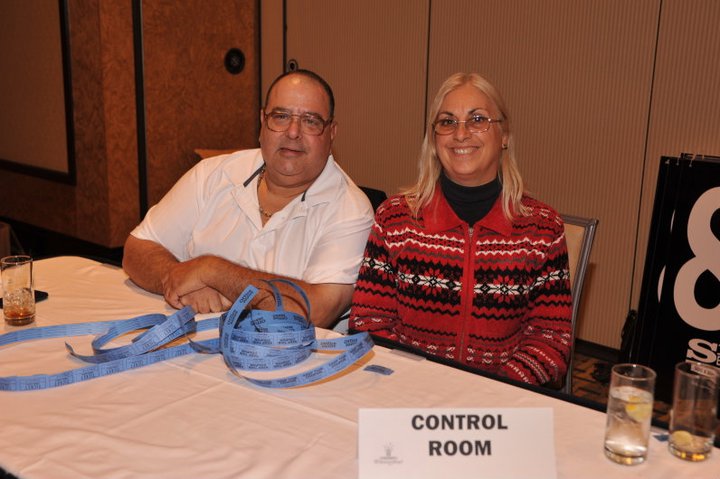 Ham Operator Chair: Robin Terrill
Carolyn McLaughlin Volunteer Spirits Award Winner: Alice Harry
Chairman of the Board: Paul Anderson
President/CEO: Lisa Scott-Founds
First Posted on
Latest Update on