Winterfest Flashback to 1997
"Hail the Decks with Bells and Holly"
Parade Theme: "Hail the Decks with Bells and Holly"
THE PEOPLE OF WINTERFEST
Grand Marshals: Dave Thomas (founder and CEO of Wendy's) and Brandi Sherwood (Miss USA 1997)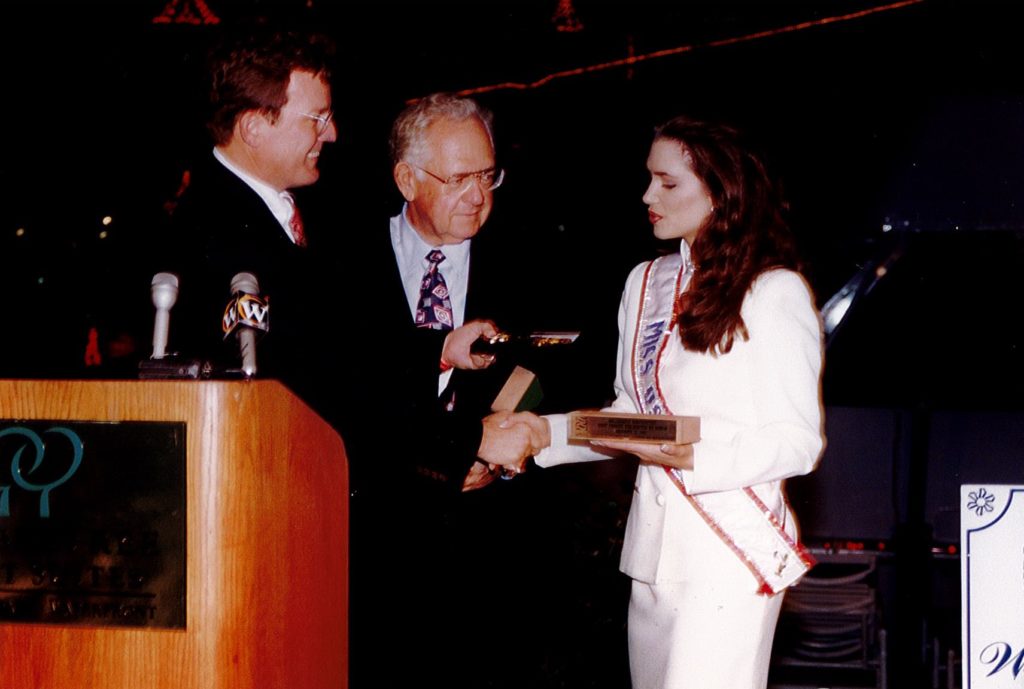 Belle of the Ball: Ina Lee – First Belle of the Ball a special honor to highlight the parade's new Title Sponsor, BellSouth. Belle of the Ball is an annual award presented at the Black Tie Ball to a member of the business community known for their commitment to volunteerism and public service.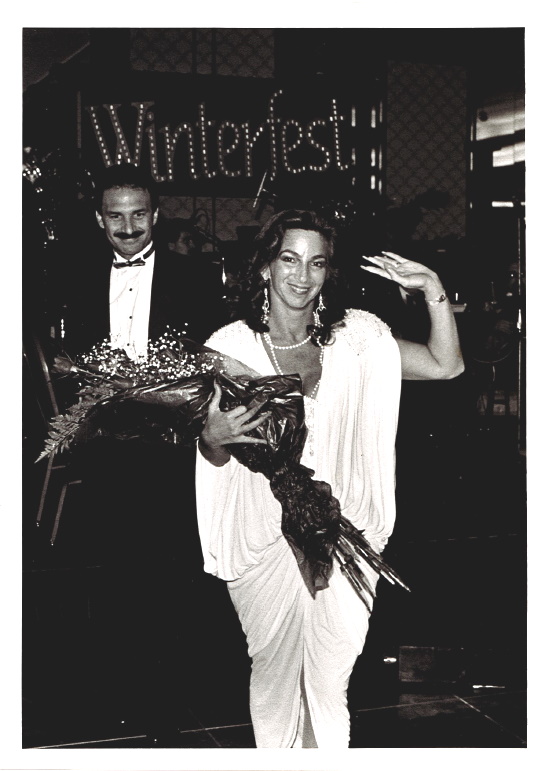 Poster Artist: Greg Flinn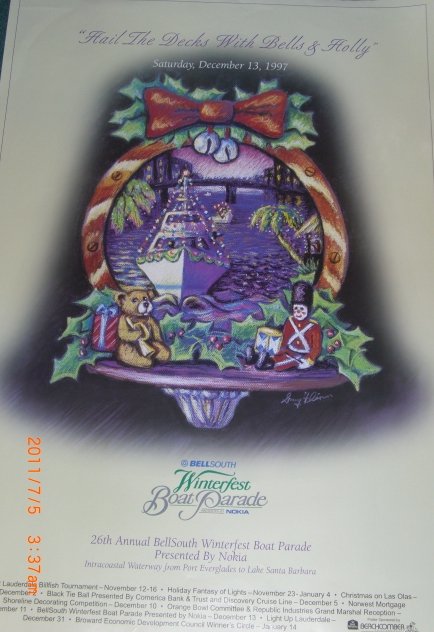 Boat Parade Chairman: Steve Casper
Ball Chair: Martha Forsyth – theme "Midnight in the Garden"
Shoreline Chairman:
President/Chairman of the Board: John Forsyth
Executive Director: Lisa Scott
OTHER HIGHLIGHTS
Officially called "The BellSouth Winterfest Boat Parade Presented by Nokia."
The Winterfest Black Tie Ball featured Joey Dee and the Starliters at the Signature Grand on December 5.
Dawn Read returns.
First Posted on
Latest Update on