Winterfest is looking online for fun and creative festive fun for the whole family! From recipes to decorations, Winterfest is working on a few easy links to make this year "together" memorable. Keep visiting this page as we expand on how to get creative this holiday season.
HOMEMADE ORNAMENTS: Want to create a memory for your tree? Meet Winterfest's Workshop Wizard – 8-year-old James T. (J.T.) Floyd – the star of our "How To Ornament Videos. " He will show us how to make Boat (2 different kinds), Gnome, Snowflake, Wreath, and Star Ornaments.
Visit a Dollar Store, Hobby Lobby, or other location to pick up the following items and print out or re-create the easy templates on this page.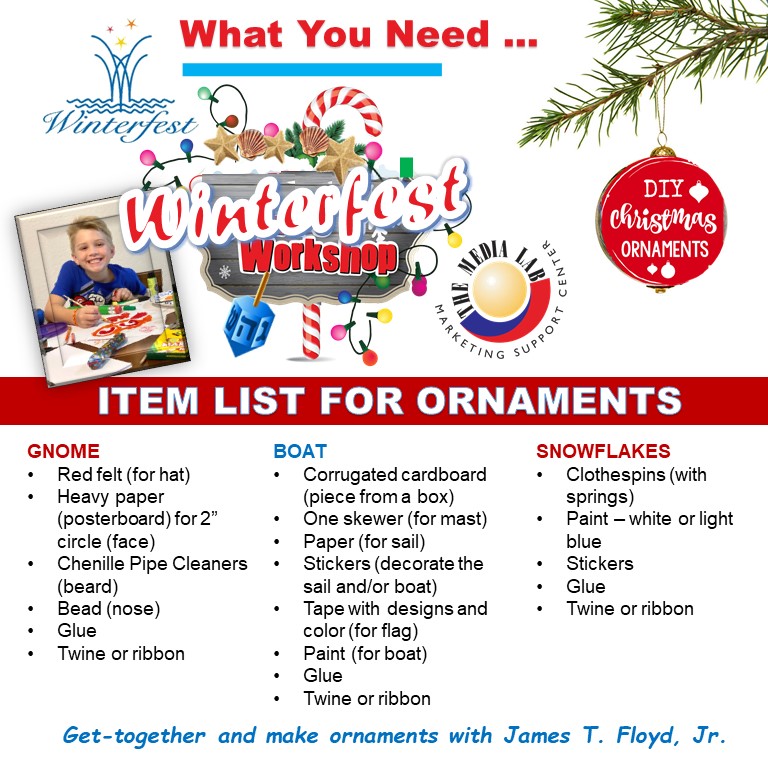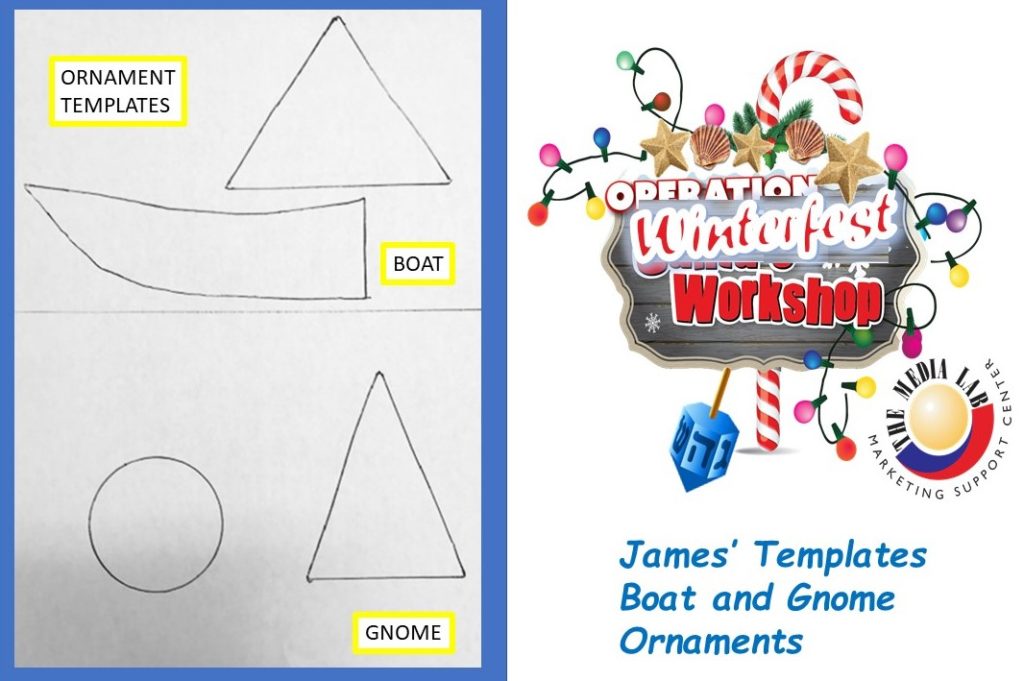 OTHER CRAFT IDEAS (cookie links at the end of this post) :
DIY Ornament Video Ideas from Hobby Lobby:
OTHER LINKS:
Sailboat Ornament: https://www.cleanandscentsible.com/driftwood-sailboat-ornament/
Country Crafts (75 Ornament ideas): https://www.countryliving.com/diy-crafts/how-to/g1070/easy-to-make-christmas-ornament-crafts/
Salt Dough Ornaments: https://www.countryliving.com/diy-crafts/g4965/salt-dough-ornament-ideas/?slide=6
50 Coastal Holiday Decorating Ideas: https://www.prudentpennypincher.com/50-cheap-easy-diy-coastal-christmas-decorations/
Not in the Mood to Look for Items to Make Ornaments? Amazon has kits to make that memory: https://www.amazon.com/Ornament-Crafts-Kids/s?k=Ornament+Crafts+for+Kids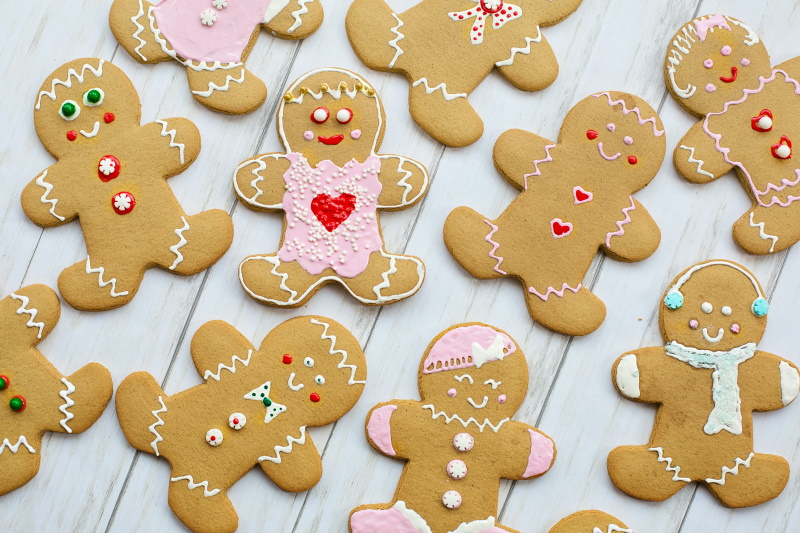 What are the holidays without tasty treats from the Kitchen?
HOLIDAY COOKIES:
Linzer Cookies – Peppermint Melt-Away Cookies – Chocolate Truffle Bars recipes from Publix Aprons: https://ww4.publix.com/aprons-recipes/holiday-cookie-exchange
Santa's Ultimate Chocolate Chip Cookies https://socialapps.publix.com/christmas/chocolate-chip-cookies
Gingerbread People https://socialapps.publix.com/christmas/gingerbread-people
Sugar Cookies https://socialapps.publix.com/christmas/sugar-cookies
Hannukkah Desserts (cookies and cakes) : https://www.delish.com/holiday-recipes/hanukkah/g1344/hanukkah-treat-recipes/