Winterfest is looking online for fun and creative festive fun for the whole family! From recipes to decorations, Winterfest is working on a few easy links to make this year "together" memorable. Keep visiting this page as we expand on how to get creative this holiday season.
HOMEMADE ORNAMENTS: Want to create a memory for your tree? Meet Winterfest's Workshop Wizard – 8-year-old James T. (J.T.) Floyd – the star of our "How To Ornament Videos. " He will show us how to make Boat (2 different kinds), Gnome, Snowflake, Wreath, and Star Ornaments.
Visit a Dollar Store, Hobby Lobby, or other location to pick up the following items and print out or re-create the easy templates on this page.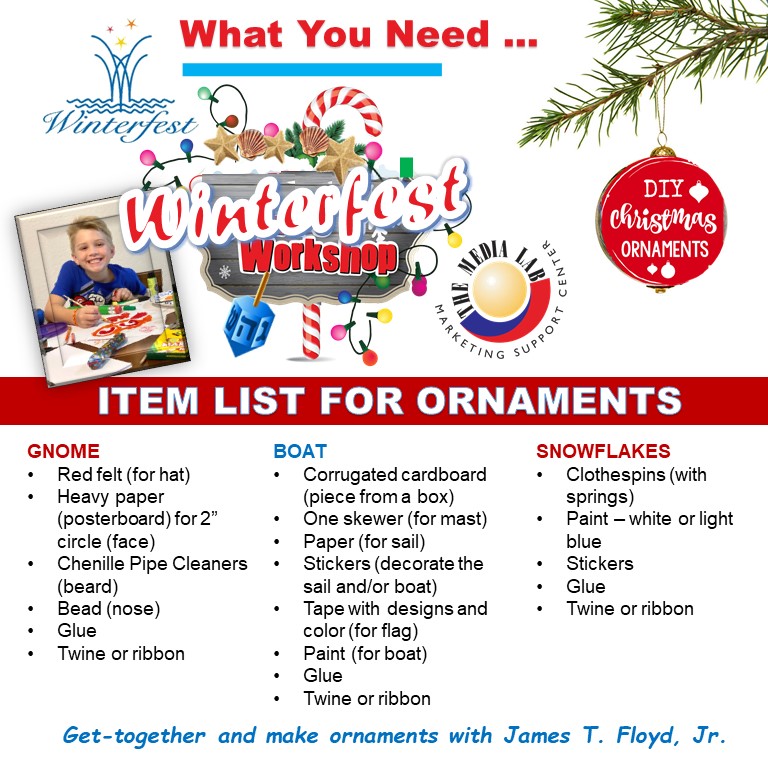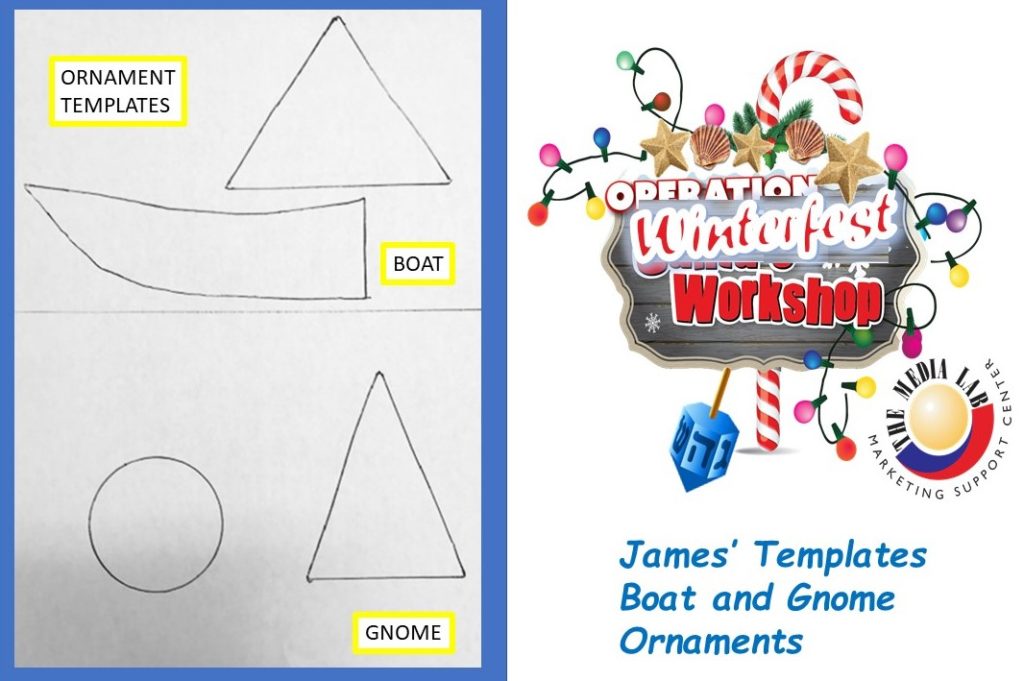 OTHER CRAFT IDEAS (cookie links at the end of this post) :
DIY Ornament Video Ideas from Hobby Lobby:
OTHER LINKS:
Sailboat Ornament: https://www.cleanandscentsible.com/driftwood-sailboat-ornament/
Country Crafts (75 Ornament ideas): https://www.countryliving.com/diy-crafts/how-to/g1070/easy-to-make-christmas-ornament-crafts/
Salt Dough Ornaments: https://www.countryliving.com/diy-crafts/g4965/salt-dough-ornament-ideas/?slide=6
50 Coastal Holiday Decorating Ideas: https://www.prudentpennypincher.com/50-cheap-easy-diy-coastal-christmas-decorations/
Not in the Mood to Look for Items to Make Ornaments? Amazon has kits to make that memory: https://www.amazon.com/Ornament-Crafts-Kids/s?k=Ornament+Crafts+for+Kids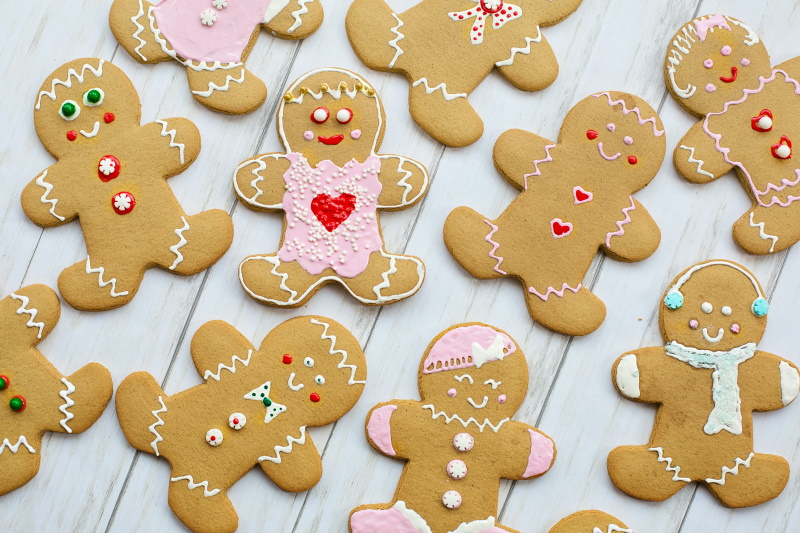 What are the holidays without tasty treats from the Kitchen?
HOLIDAY COOKIES:
Linzer Cookies – Peppermint Melt-Away Cookies – Chocolate Truffle Bars recipes from Publix Aprons: https://ww4.publix.com/aprons-recipes/holiday-cookie-exchange
Santa's Ultimate Chocolate Chip Cookies https://socialapps.publix.com/christmas/chocolate-chip-cookies
Gingerbread People https://socialapps.publix.com/christmas/gingerbread-people
Sugar Cookies https://socialapps.publix.com/christmas/sugar-cookies
Hannukkah Desserts (cookies and cakes) : https://www.delish.com/holiday-recipes/hanukkah/g1344/hanukkah-treat-recipes/
When you attend our events, you consent to interview(s), photography, audio recording, video recording and its/their release, publication, exhibition, or reproduction to be used for news, web casts, promotional purposes, telecasts, advertising, inclusion on websites, social media, or any other purpose by Winterfest, Inc./Winterfest Foundation and its affiliates and representatives of the event. Images, photos and/or videos may be used to promote similar events in the future, highlight the event and exhibit the capabilities of the event representatives and this website. You release Winterfest, Inc./Winterfest Foundation, the event representatives, its officers and employees, and each and all persons involved from any liability connected with the taking, recording, digitizing, or publication and use of interviews, photographs, computer images, video and/or sound recordings.