Winter
fest Grandstand Viewing Area Powered by Ford           CLICK TO PURCHASE TICKETS
ONLY $25pp for the BEST seats on land to view the 47th Annual Seminole Hard Rock Winterfest Boat Parade. All seats are RESERVED and ASSIGNED, located inside Birch State Park on the Northeast corner of Sunrise Boulevard and the Intracoastal
Waterway.
The excitement begins at 3:30 pm when the gates open to the Grandstand Viewing Area. Come early and bring the family (no pets please) to enjoy all of the amenities associated with your reserved and assigned seats. Join the "Party in the Park" – Stella Artois Culinary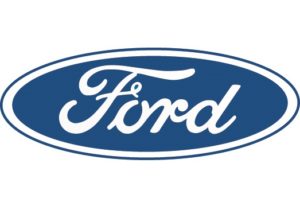 Courtyard, Live Entertainment, and activities. The Parade gets underway at 6:30 p.m. along Downtown Fort Lauderdale and should arrive at this area at approximately 7:30 pm.
Stage entertainment: BIG CITY DOGS  with PARADE COMMENTARY by BIG105.9
Come and enjoy an assortment of interactive games with fun for the whole family! Enjoy sports-related games including Slap Shot Hockey Games, test your skills at the Rock-Climbing Wall, or try your pitching arm.
After working up an appetite…choose your favorite dish from a variety of delicious foods. Thirsty? How about a nice cold Budweiser or perhaps a refreshing glass of wine!
Tickets are:
$25 – individual adult tickets
$22 – groups of 20 or more
$20 – children 10 years & younger
There is no parking inside Birch State Park for the Parade. The ONLY Shuttle service will be offered at one convenient Fort Lauderdale location: Galleria Mall (East Sunrise Boulevard). Parking is FREE and bus service is $5 per person round-trip and is non-refundable. Children under 3 years old ride free.  To purchase tickets: https://winterfestparade.com/tickets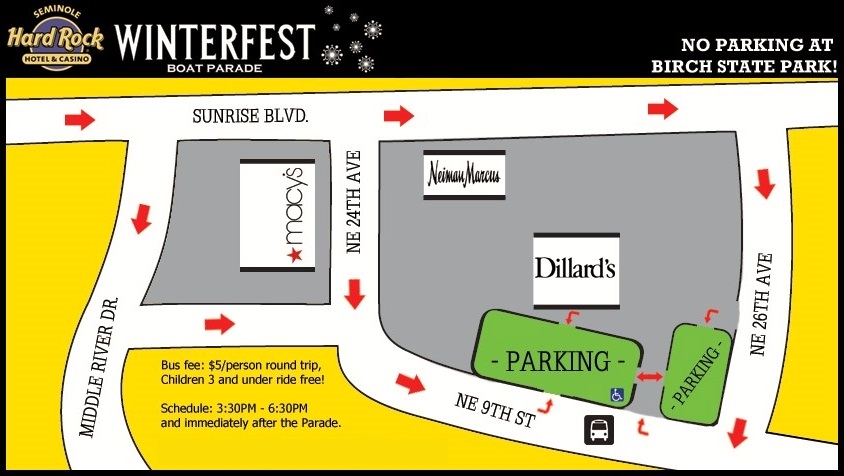 Bus service to the parade begins at 3 p.m. and runs continuously until 6:30p.m. Return shuttle service concludes 1 hour after parade's completion.
For Public Parking areas and garages along the 12 mile parade route –
visit the City of Fort Lauderdale's Website: http://fortlauderdale.gov/parking/parking.htm
To enter Birch State Park  without sitting at the Grandstand Viewing Area, park entrance fee is $5.