It is looking like Winterfest with the start of the Parade's Boat Committee Meetings. We are happy to announce our 2018 host location – Lauderdale Yacht Club. If you would like to be involved with the "Best Show on H2O"  – please contact Kathy at the Winterfest office. 954-767-0686.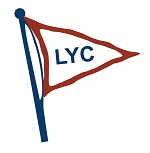 Home of the Parade's Boat Committee Meetings!
Lauderdale Yacht Club was founded in 1938 and is located in the Heart of Sunny Fort Lauderdale, Florida. Home to one of the most elite junior sailing programs in the nation, LYC continues to strive in our endeavor to invest in the Youth of the Community, who are interested in Seamanship. In addition to Sailing, the Club has a wide variety of Social Events, Fine Dining, Marina, a Thriving Tennis Program, Junior Olympic Swimming Pool and much more.   Members at Lauderdale Yacht Club enjoy an elegant lifestyle with exceptional service that offers traditional and family friendly values.
For more information about our Club and its amenities contact our Membership & Communications Director, Michelle Metzger at michelle.metzger@lyc.org.
Posted on