Winterfest Flashback to 2021
"50 Years of Hard Rockin' Fun… Winterfest 2021"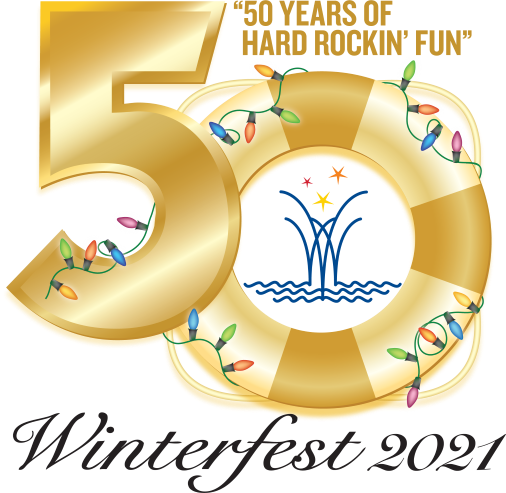 THE PEOPLE OF WINTERFEST
Grand Marshal: Mario Lopez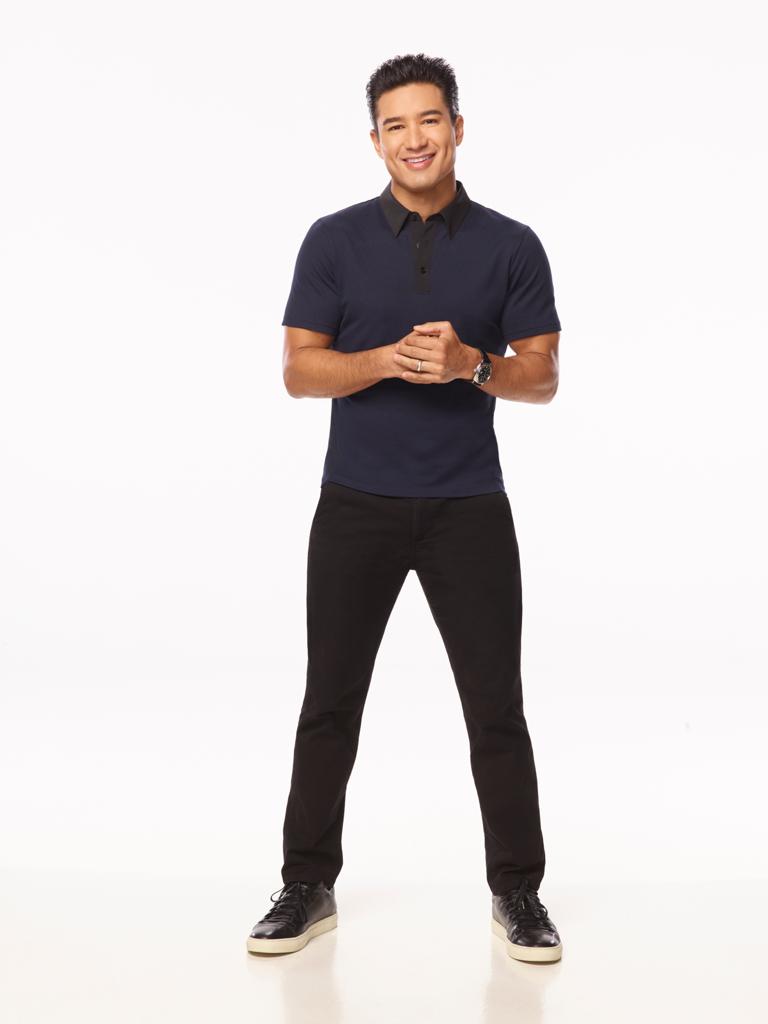 Celebrities: Captain Lee (Bravo's Below Deck), Joey Fatone from NSYNC, Dara Torres (4 time Olympian and Ryan Cabrera.
Commodore: Shane Strum
Belle of the Ball: Renée Korbel Quinn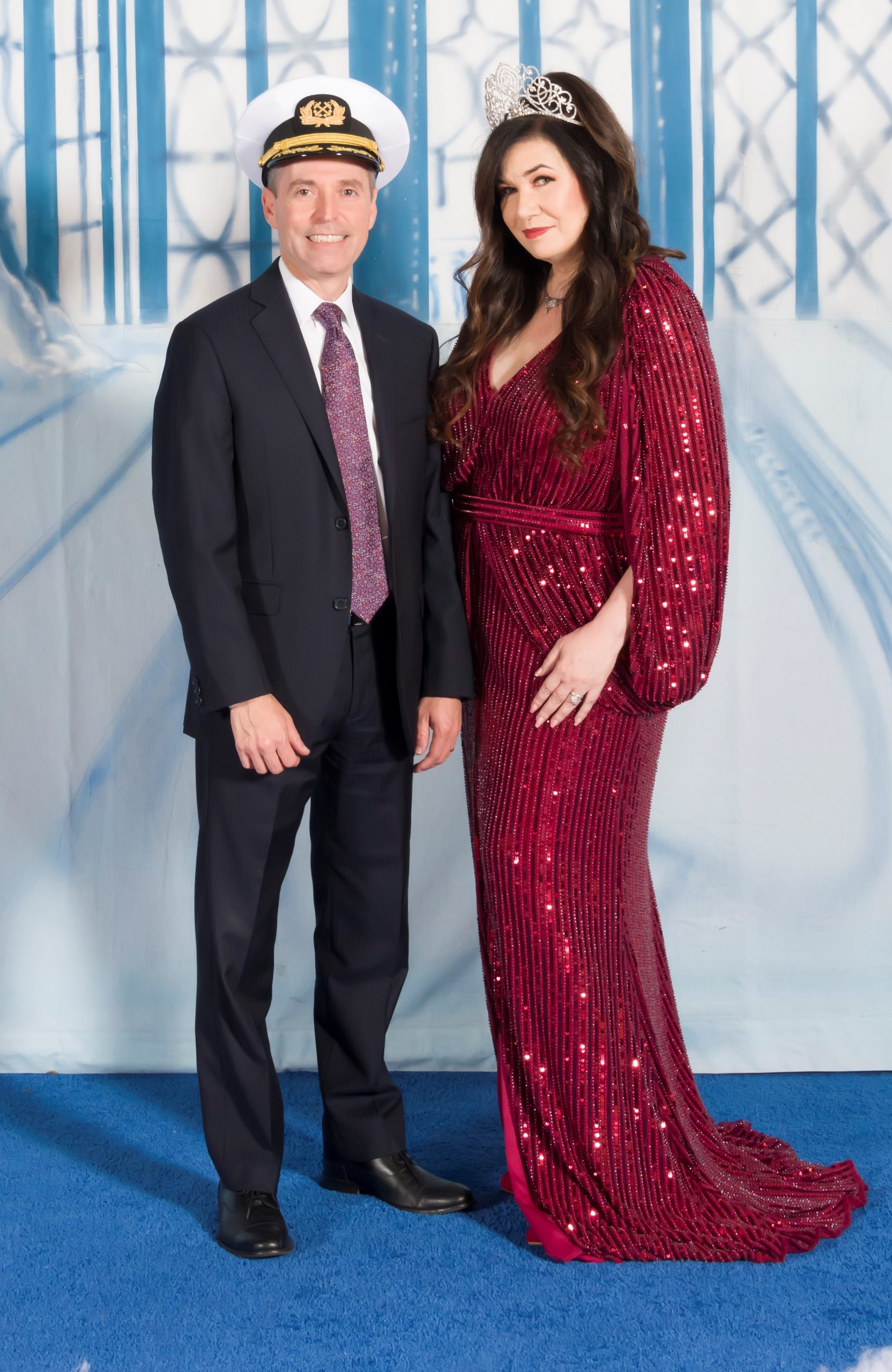 Jr. Captain of the Parade: Violet Martin on behalf of the Florida Youth Orchestra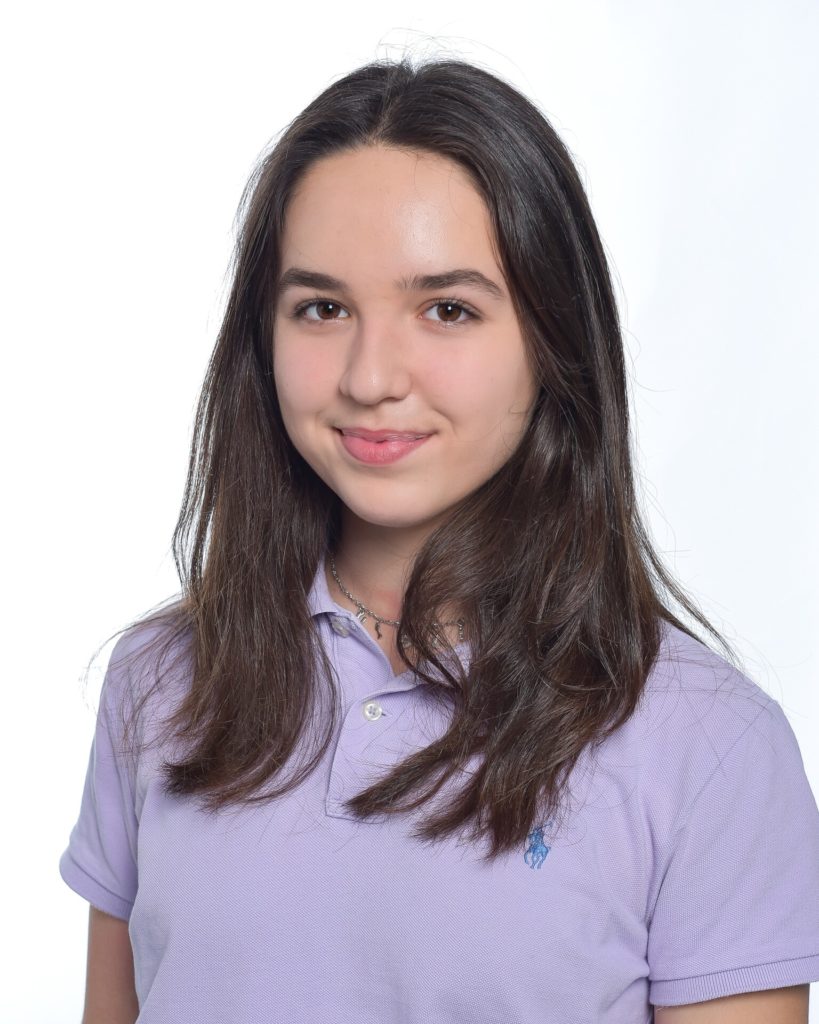 Child Warrior Ambassador: Jordan Levy, Sylvester Comprehensive Cancer Center
Poster Artist: Charles Fazzino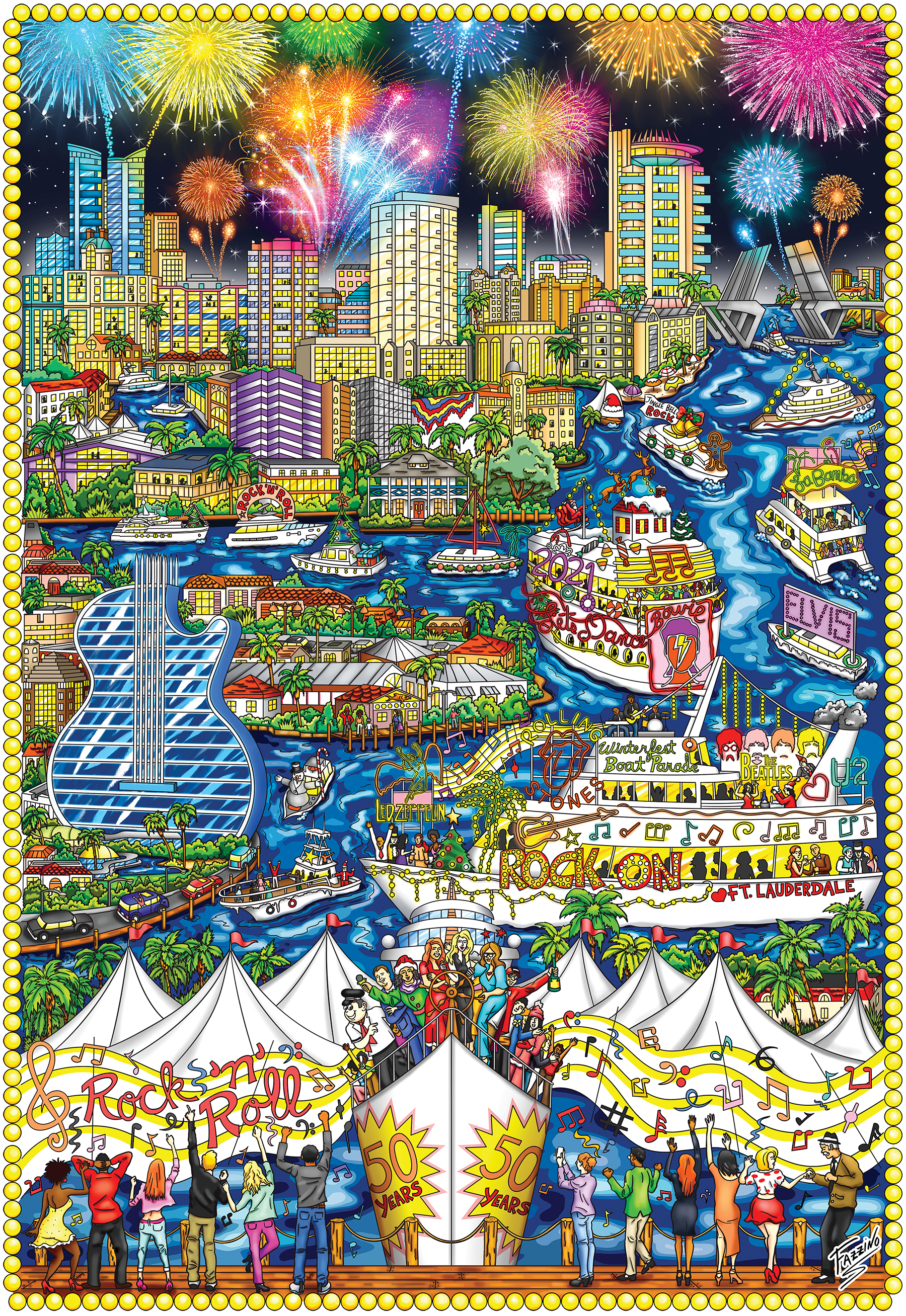 Ornament Designer: Pat Anderson
Boat Parade Chairman: Britt Lanier
Parade Enhancement: Jimmie Harrison
Ball Chair: Susan Renneisen
Parade Viewing Area Chairman: David Greenberger
Control Boat Chair: Dave Plotnik
Ham Operator: Carol Sjursen
VIP Area: Lisa Duke
Carolyn McLaughlin Volunteer Spirits Award Winner: Renee Floyd
Community Outreach: Wendy Liebowitz
Future Vision: Ben Wesley
Sponsorship: Rob Kornahrens
Marketing & Communications: Karla Nelson-Thatcher
White Party Chair: Alyssa Lovitt
Chairman of the Board: Mark Swenson
President/CEO: Lisa Scott-Founds
2021 VIDEOS
All videos produced by WSVN Channel 7 unless otherwise noted.
OTHER HIGHLIGHTS
A History of Belles and Commodores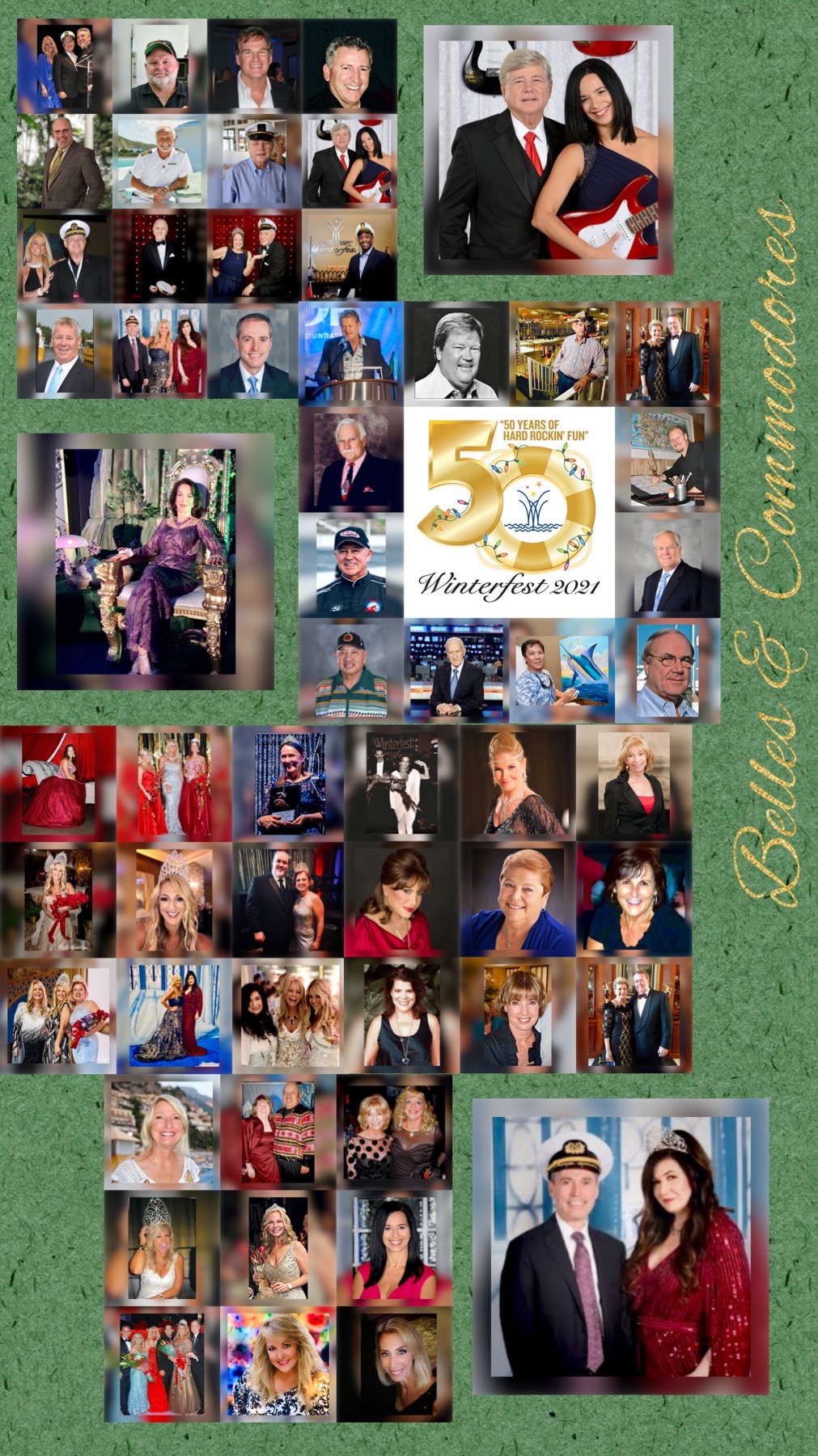 BELLES OF THE BALL
1997 Ina Lee – Inaugural Belle of the Ball
1998 Linda Gill
1999 Ginny Miller
2000 Connie Francis
2001 Nicki Grossman
2002 Patricia Collier
2003 Stacey Hallberg
2004 Cindy Rodriquez
2005 Queen Ann Marie Dunn
2006 Nancy Daly
2007 Marge Osceola
2008 None
2009 Arlette Spaniak
2010 Susan Renneisen
2011 Connie Chaney
2012 Lily Pardo
2013 Stacy Copeland
2014 Diana Reed
2015 Lori Perlman
2016 Wendy Liebowitz
2017 Eugenia Ellis
2018 Alyssa Lovitt
2019 Robyn Vines
2020 None
2021 Renée Korbel Quinn
COMMODORES
1997 None
1998 Guy Harvey – Inaugural Commodore
1999 Howard Schnellenberger
2000 Geoffrey Bodine
2001 Max Osceola, Jr.
2002 Kaye Pearson
Admiral Edmund Ansin
2003 Preston Henn
2004 Carey Chen
2005 Pharaoh James (JR) Dunn
2006 Charles Fazzino
2007 Max Osceola, Jr.
2008 Jim Dunn
2009 None
2010 Frank Herhold
2011 Greg "Moondog" Mooney
2012 John Haley
2013 Gary Correll
2014 Rob Kornahrens
2015 Captain Lee Rosbach
Knight Bob Leider
2016 Doug Jones
2017 Ken Ortner
2018 Johnny Williams
2019 Bill Walker
2020 None
2021 Shane Strum
50th Anniversary Winterfest Boat Parade Participants
Pre-Show
D
Romantic Venice (D)
H
South Florida Kayaking Meetup (H)
G
Moore Paddleboarders (G)
Parade
1
U.S. Coast Guard Cutter Hudson
2
Winterfest Fireworks Presented By Ford
3
Fort Lauderdale Fire Boat 49
4
Seminole Hard Rock Grand Marshal Showboat
Presented By Fifth Third Bank
5
Marine Industries Association on board Summerwind
6
Republic National Distributing Company on board Catalina
7
AARP Celebrates 50 Years Of Winterfest on board Ballyhoo
8
Advanced Roofing on board Millie
9
Mobile Mike on board Reflection
10
The Beatles on board Water Taxi
11
We Will Rock You
12
The Ice Cream Float
13
Biscayne Bay Foundation
14
NSU Student Veterans on board Starmarker
15
The Paris Princess
16
Felicity
17
Karma Broward on Midnight Express
18
Jr. Captain Showboat Powered By FPL & Two Men And A Truck
19
Wellington Conservation Center on board Musette
20
Ballyhoo 1
21
Mr Bobb
22
WSVN on board The Venetian Lady
23
Celsius on board Caprice
24
The Rock
25
Key Largo
28
Sailfish
29
Poseidon Marine
30
American Lung Association's Turquoise Takeover
31
Sea Scouts on board Shake A Leg Miami
32
Dunn Deal
33
Toy Soldiers on board Otter
34
War Eagle
35
Navigator
36
Savior Faire
37
The Fine Experience
38
Twin Peaks on board Sundream
39
Knot on Call
42
Nauti Pilot
43
Reel Busy
44
Sails Call
45
Kama Suture
47
Slip n' Fall Steve
48
FPI Security Services on board The South Florida Princess
49
Cruising Tikis
50
50th Anniversary of Winterfest
51
Sea Tow & The 12 Dinghies of Christmas
52
Sexy Fish
53
Magic Moment
54
Flockfest on board Rubberduck
55
Risque Calcule
57
Under The Sea on board Water Taxi
58
Winterfest Patriotic Red White Blue on board Water Taxi
60
Miss Direction
61
Broward College on board Water Taxi
62
Bluefoot Pirates with The Florida Renaissance Festival
63
Da Plug Promotion
64
Miss Nicole
65
Negroni Law Group on board No Photos Please
66
Island Time
67
ESPE Foundation on board Epic
68
Dining Divas aboard Colleen Marie
69
La Sirene
70
El Ladrillo III
71
Don't Stop Believin'
72
M/Y Disco
73
Chabad Lubavitch of Ft. Lauderdale on board Flamingo
74
MSP Recovery on board Namaste
75
Turnaround
76
Reel Estate
77
Aquarius
78
Rey of Sunshine
79
Reel Survivor
80
Love Shack
82
Paddle Pub
83
Renand Foundation on board Soar
84
Miss Adventure
85
Omega Psi Phi on board The Grand Princess
86
Closing Time
87
Squad House
88
Seavorce
89
Marine Toys For Tots on board Stay Afloat Party Boat
90
Bella Candela
91
Brandon's Boat
92
Bottom Feeder
93
Perfect Life
95
United States Coast Guard Search and Rescue
96
Florida Children's Theater on board Black Pearl
97
Catholic Health Services Live Nativity on board Water Taxi
98
Florida Nonpofits & Red Cross on board Unexpected Pleasure
99
Winterfest Rudolph on board Miss Pontoon
100
West Marine Brings Santa on board Jungle Queen
Posted on