Calling ALL Broward County Students in 3rd – 5th Grade!
We want your original 8.5" x 11" artwork for our Fantasy Boat Contest!
Submission Deadline: January 15, 2019
1st, 2nd and 3rd place winning students as well as respective classrooms will receive stipend for art supplies.
All artwork will be on display at Museumof Discovery & Science.
ALL PARTICIPANTS* receive a ticket to South Florida Fair, participation certificates, and an invitation to the Awards Ceremony and Reception at the Museum of Discovery & Science in Fort Lauderdale
Rules & Release Forms at
https://winterfestparade.com/contests/student-art or Contact: Winterfest, Inc.
(954) 767-0686
info@winterfestparade.com
*subject to date artwork is received —tickets subject to change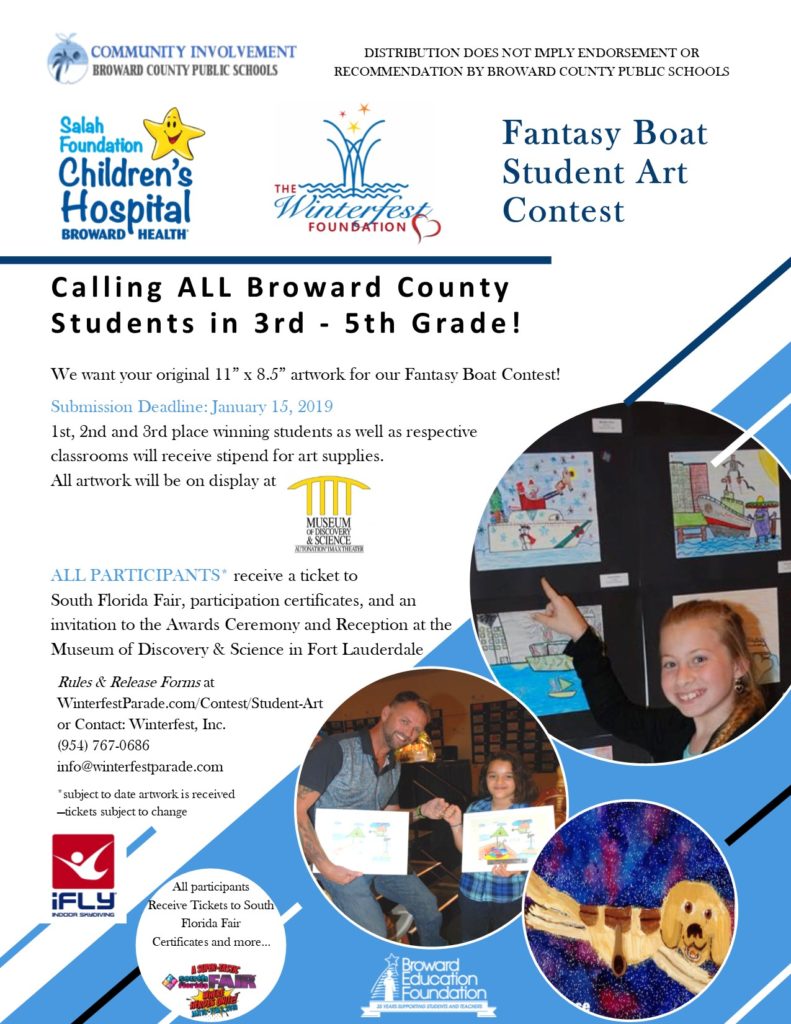 2018 Winterfest RULES and RELEASE FORM
Please submit a list of the students that participated with your artwork.