Winterfest Flashback to 2004
Parade Theme: "Rock'n Roll FantaSea"
Grand Marshal: Shaquille O'Neal – Miami Heat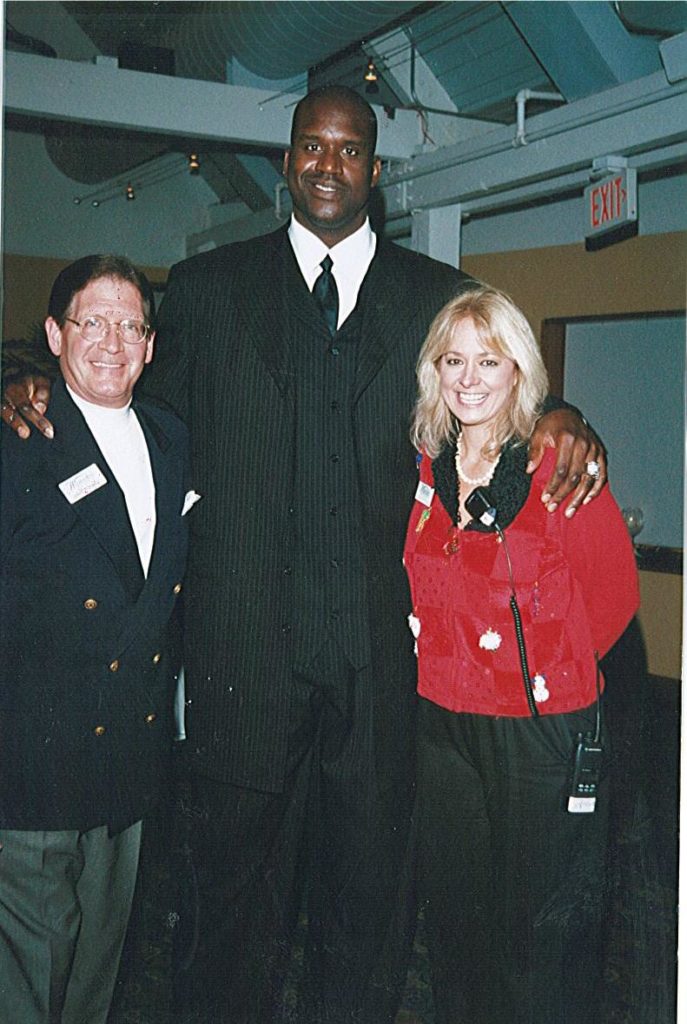 Commodore: Carey Chen
Belle of the Ball: Cindy Rodriquez
Poster Artist: Carey Chen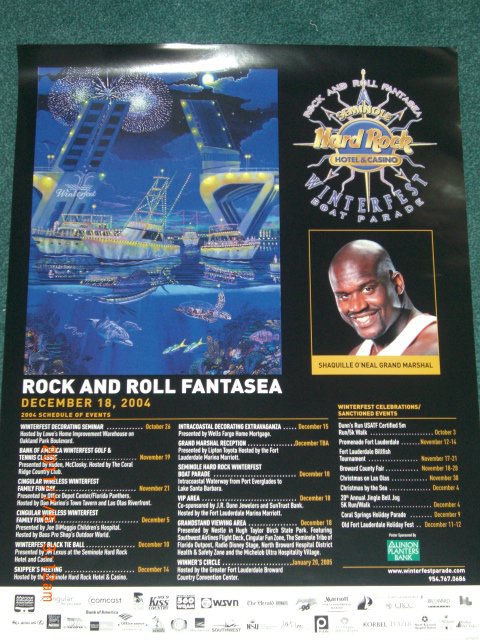 Ornament Artist: Pat Anderson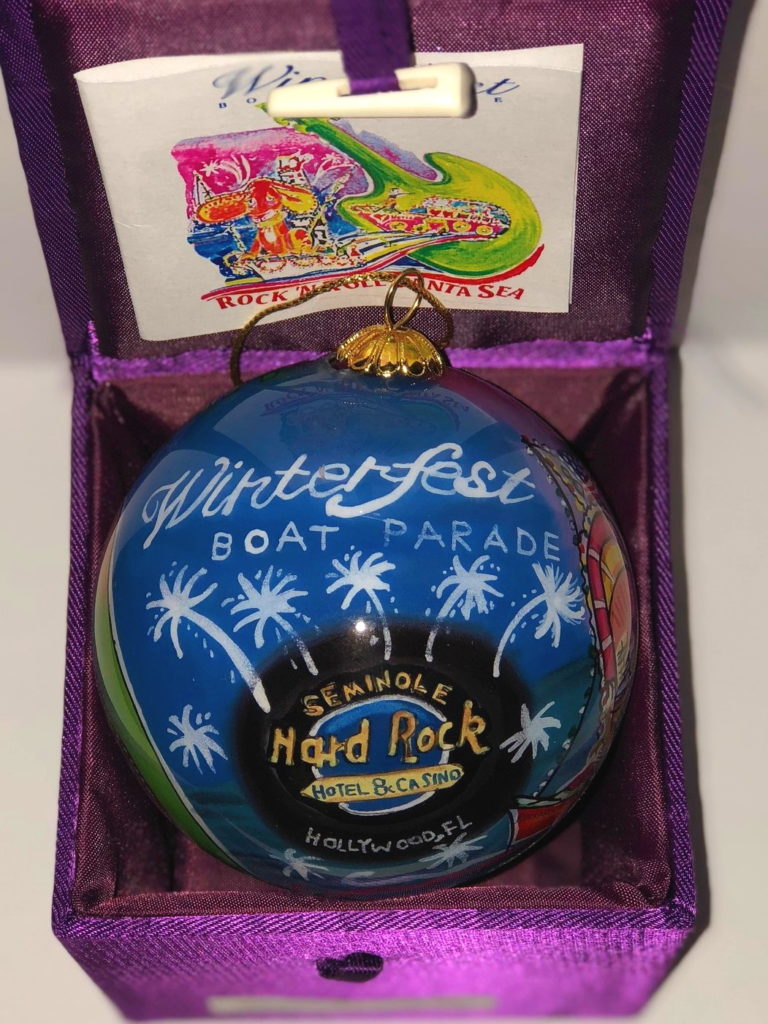 Boat Parade Chairman: Ryan Campbell
Ball Chairs: Lois Schmatz and Lee Sheffield
Carolyn McLaughlin Volunteer Spirits Award Winner: Pat Hinde
Shoreline Chair: Rosalie Wheatley
President/Chairman of the Board: Nancy Daly
Executive Director: Lisa Scott-Founds
OTHER HIGHLIGHTS:
New Title Sponsor – Seminole Hard Rock Hotel & Casino
Parade's official new name: Seminole Hard Rock Winterfest Boat Parade
May 2004 – Parade listed as Reader's Digest "100 Best".
On January 30th, 2004, Winterfest sanctioned the Inaugural Gala aboard the Queen Mary 2 benefiting the Miami City Ballet and New World Symphony. This event raised over 1.5 million dollars for the two charities and promoted Fort Lauderdale internationally as the winter sanctuary of this majestic ocean liner.
Posted on