Winterfest Flashback to 2011
"Rockin' Boats and Holiday Floats"
2011 marked the 40th Anniversary of the Winterfest Celebration with the return of the Lady Windridge (170 ft yacht) in the parade after a five-year hiatus. The Lady Windridge was the 40th Anniversary Showboat hosted by Patriot National Insurance Group.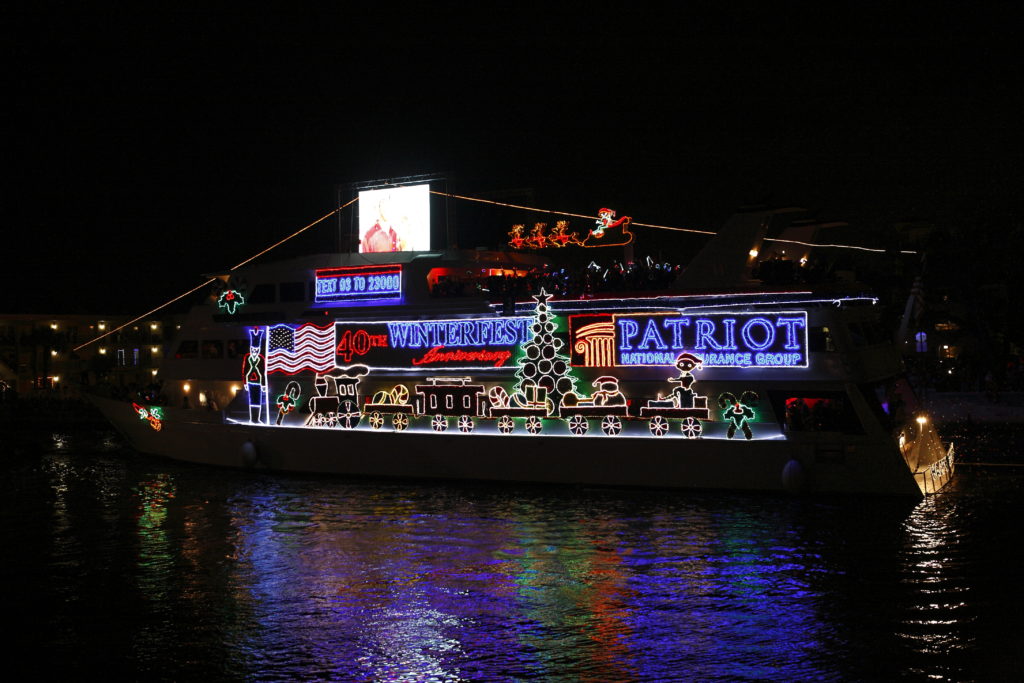 The parade theme "Rockin Boats and Holiday Floats" hosted fire truck and airplane barges, giant reindeer from the Galleria Mall, Congressman Allen West aboard a Sea Cadet Entry, Big 105.9 Paul & Young Ron – Anthony Coal Fired Pizza Entry, BB&T Grand Marshal Showboat with Barry Gibb aboard the Nova Southeastern University Bow, paddleboarders and more. The Baptist Health Santa Showboat returned with the Jolly ol' Man decked in 1,500 LED lights.
Winterfest continued its charity initiative encouraging parade entries to promote a charity in the parade.
THE PEOPLE OF WINTERFEST
Grand Marshal: Barry Gibb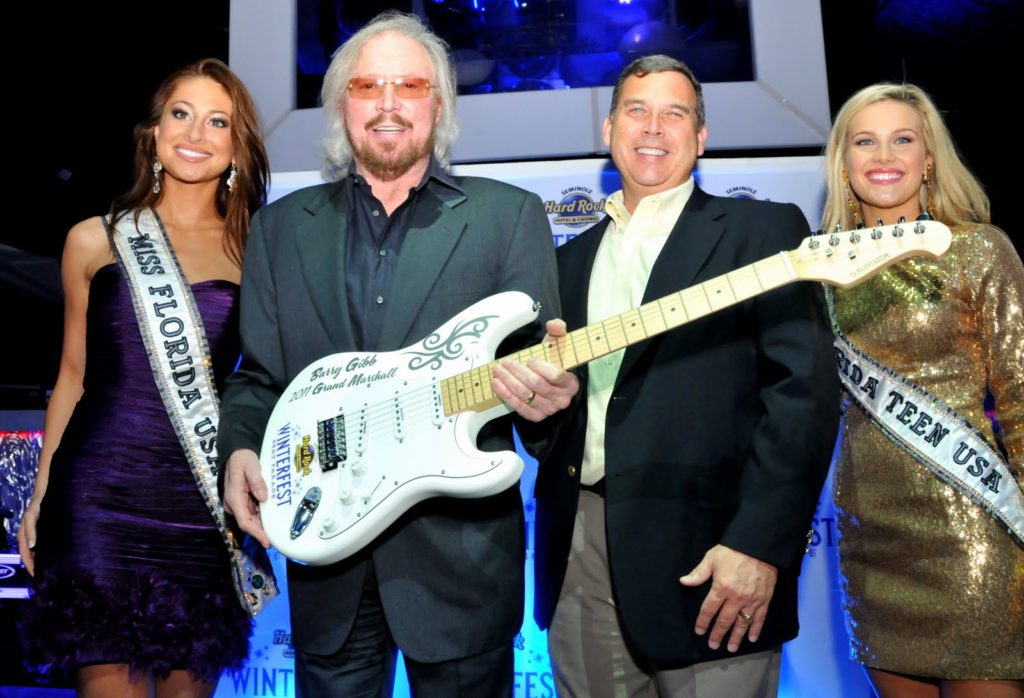 Commodore: Greg 'Moondog' Mooney – The movie "The Cove"
Jr. Captain of the Parade: Martina Bello – James Jr. Fund
Honorary Captain: Cameron Ader – Shake a Leg Miami
Belle of the Ball: Connie Chaney
Poster and T-Shirt Artist: Marine-life Artist Guy Harvey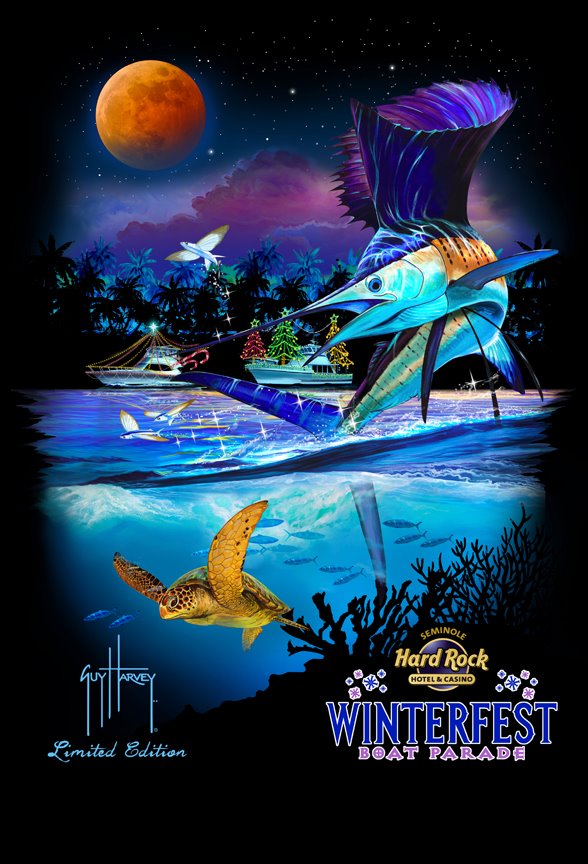 Ornament Designer: Pat Anderson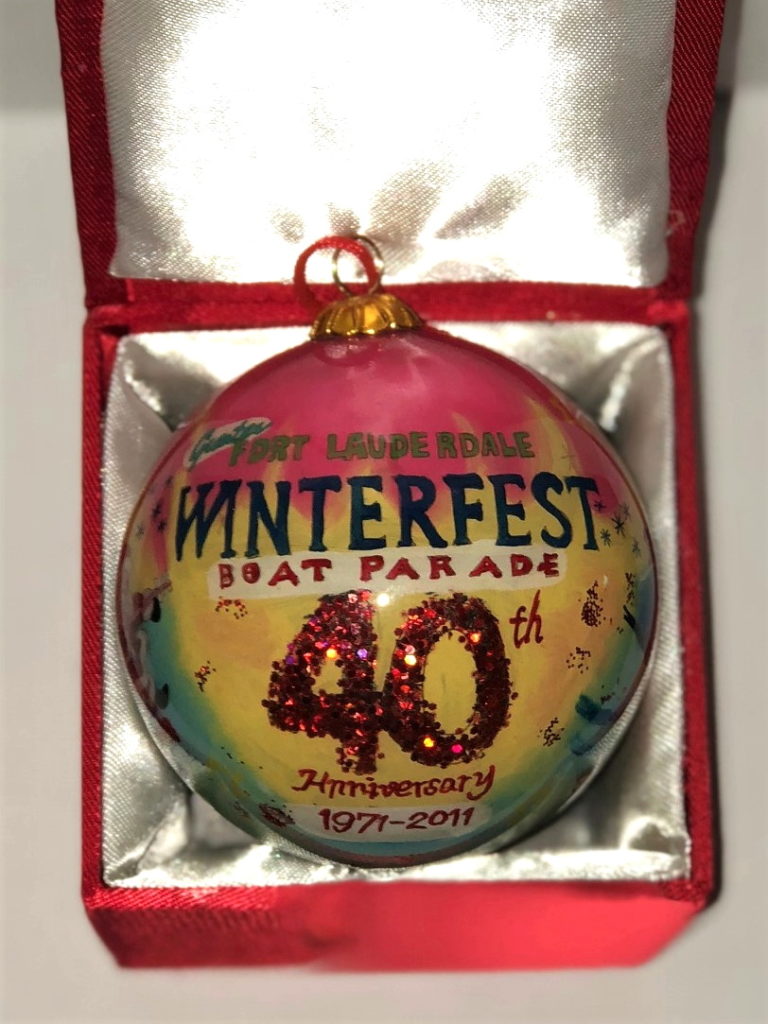 Boat Parade Chairman: John Haley
Ball Chairs: Susan Renneisen and Kara Wolf
Shoreline Chair: Rosalie Wheatley
Grandstand Chairman: David Greenberger
Control Boat Chairs: Chase Camacho and Jim Zimmerman
Ham Operator Chair: Robin Terrill
Dock Walker Chair: Mark Swenson
Parade Judges Chairman: David Mundy
VIP Area/Winner's Circle Chairman: Stacy Copeland
Carolyn McLaughlin Volunteer Spirits Award Winner: Ed Brazl / Student – Austen Read
Chairman of the Board: Robert W. Leider
President/CEO: Lisa Scott-Founds
OTHER HIGHLIGHTS
Culinary students from The International Culinary School at The Art Institute of Fort Lauderdale competed for tasty prizes awarded by Winterfest, Crisco and Perrier.
The winners of the contest were:
Spa Cuisine Winner – Stephen Denihan
Signature Cocktail Winner – Ashley Gardiner
Appetizer and Entrée Winner – Terry Garrish
Dessert Winner and OVERALL Champion – Jessica Hernandez
First place winners in each category were each awarded $500. The overall Best in Show winner received a once in a lifetime cooking experience with acclaimed Chef Michelle Bernstein and a pair of tickets aboard the Grand Marshal Showboat in the 40th Annual Seminole Hard Rock Winterfest Boat Parade on December 10th. All First Place Winners presented their winning recipes at the Gray Robinson, P.A. Winterfest White Party presented by Crisco® at the Harbor Beach Marriott.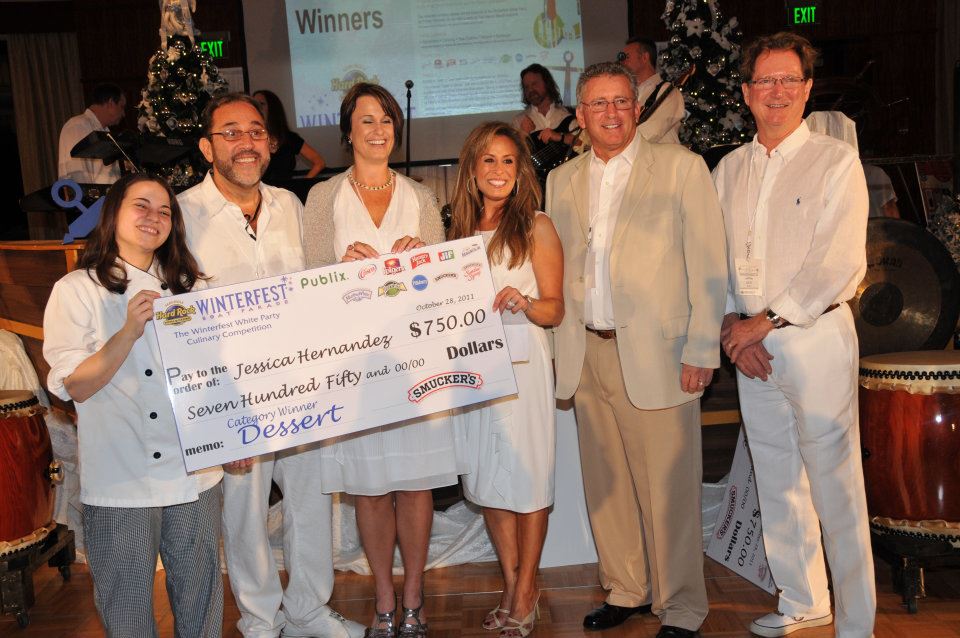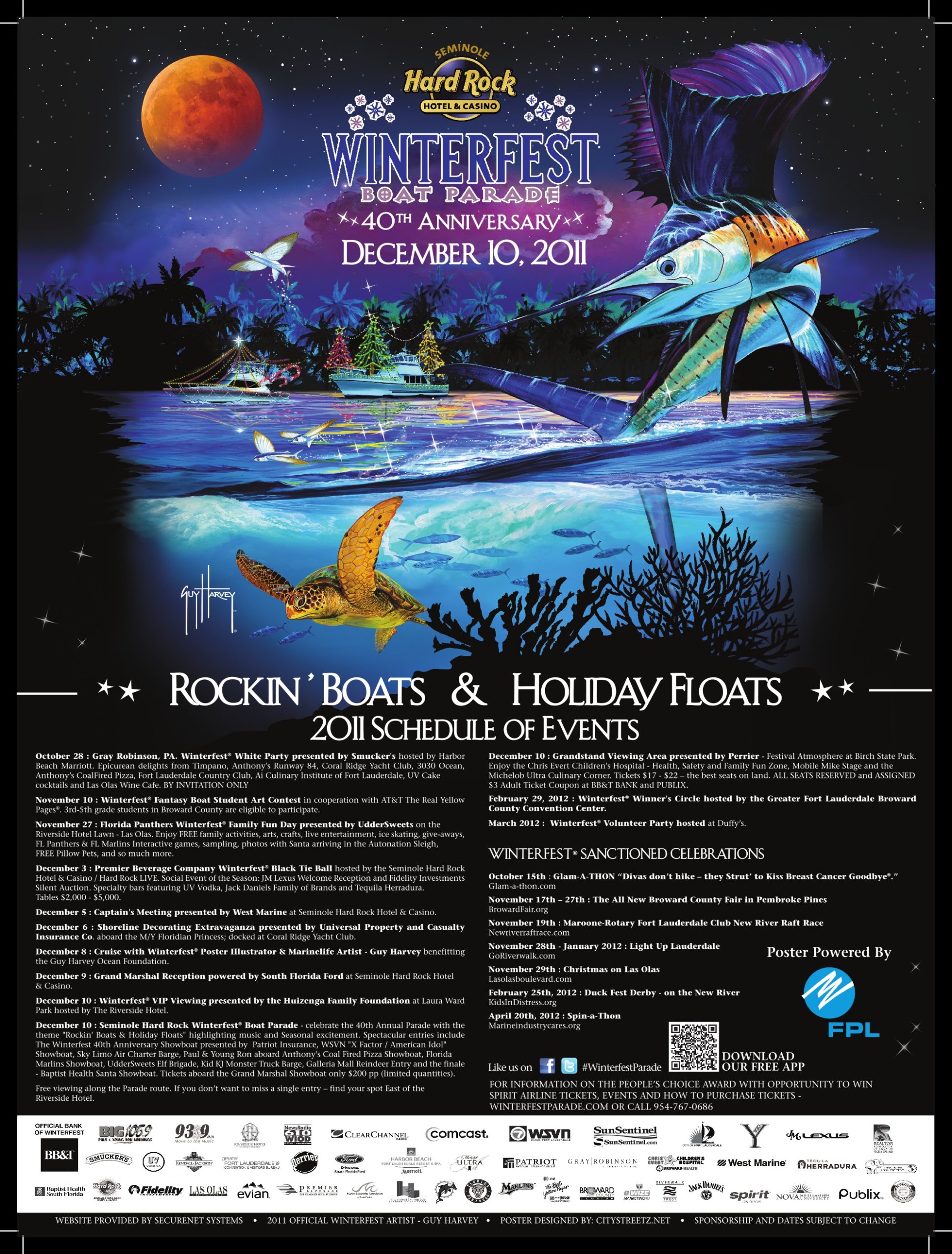 First Posted on
Latest Update on