Winterfest is proud to highlight a few of the people that are behind the scenes of the "Best Show on H20"
Meet Our Boaters
MR. BOBB
Messingschlager Family
37 Years in the Parade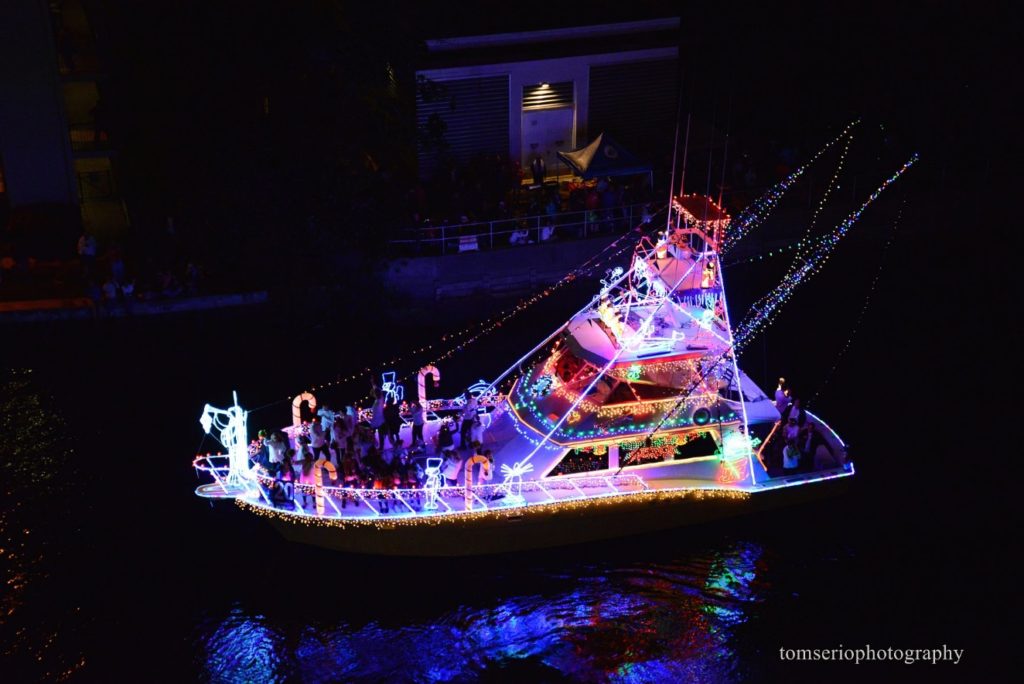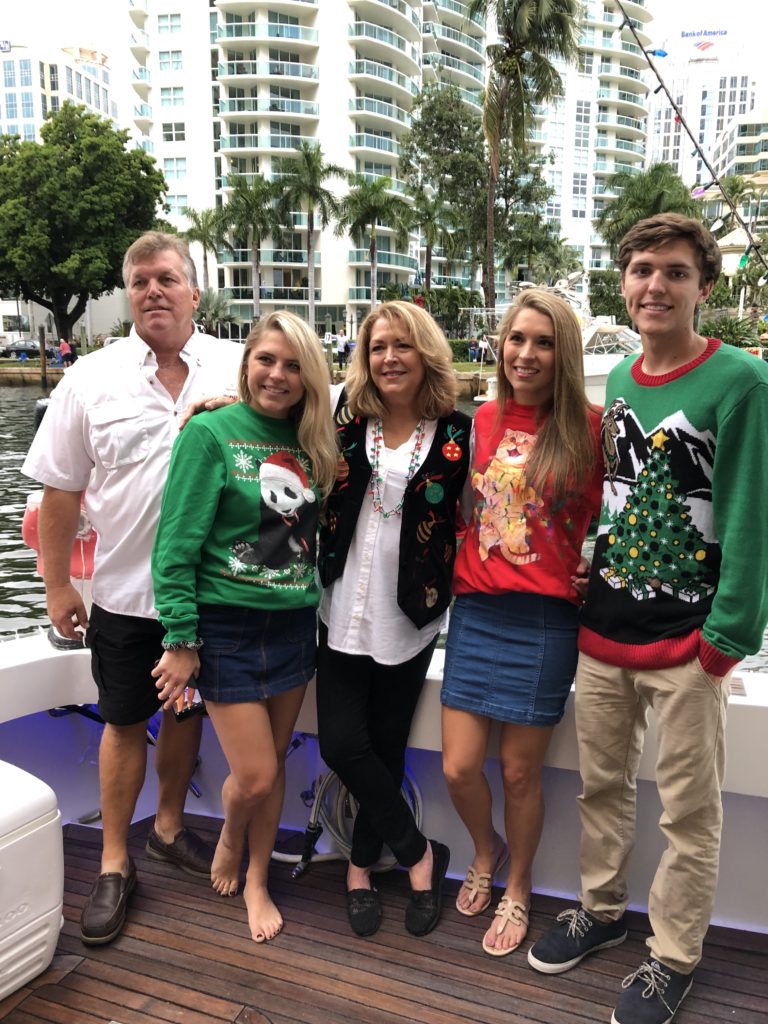 A fan favorite, Mr. Bobb has been in the Parade since 1985. Mr. Bobb, a 60-foot Hatteras Sport fisherman, is owned by the Messingschlager Family and is always an award-winner and "People's Choice Award" favorite with Parade fans.
The lighting and decorations are all done by son Mark. Every year, this entry hosts children, grandchildren and approximately 35 friends.
Mr. Bobb is an anticipated entry – a Parade tradition. If you think this boat is spectacular, you should see their house which was featured as a contestant on ABC's National Light Fight.
BLUEFOOT PIRATE ADVENTURES
Captain Maurice Andrews
11 Years in the Parade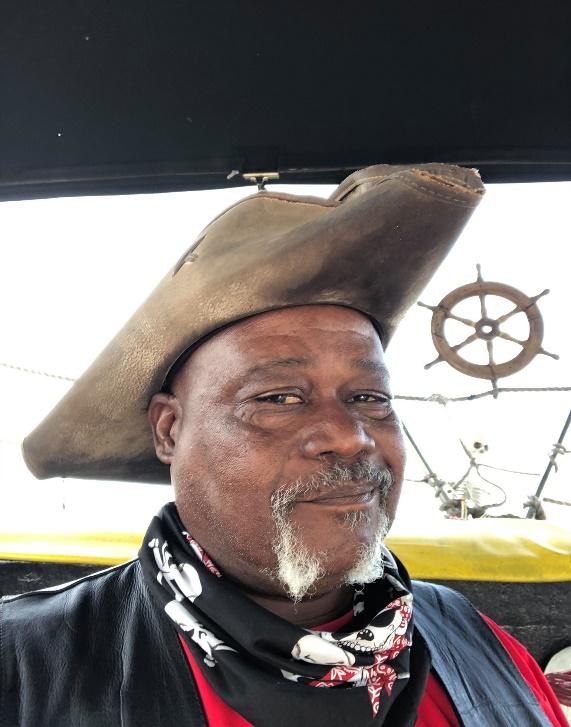 Meet Maurice Andrews (Captain Black Sparrow) – Bluefoot Pirate Adventures
Maurice is a boat captain and commercial diver who takes on the persona of Captain Black Sparrow onboard Bluefoot Pirate Adventures. Prior to becoming a "pirate," Maurice captained research vessels for Florida Atlantic University and worked on underwater fiber optic cable installation in places such as Brazil, Panama, Chile and Peru. His love of boating started after his time in the United States Army when he was a captain on the US Navy Base on Andros Island.
When Maurice isn't telling pirate tales to children on his ship, he enjoys underwater video and photography.
Bluefoot Pirate Adventures has been a part of the Parade since their inception in 2011. The crew bring swashbuckling fun to Winterfest. Bluefoot Pirate Adventures is ranked as one of South Florida's top-rated boating attractions for the entire family. They host daily pirate treasure hunts along Fort Lauderdale's Intracoastal Waterway filled with action, adventure, and just a touch of magic!
THE ICE CREAM FLOAT BOAT
AMY MCGILL
First Time In Parade
Meet Amy McGill with the Ice Cream Float Pompano. She is a first-time entry to the Parade. This cute little boat brings ice cream conveniently to boaters throughout the waterways of Pompano Beach. The idea for this business began when Amy and a friend were boating on a hot Florida day and wishing they had a cold treat. Now all boaters can benefit from their confectionery desires and wave them over when you see them passing by. They will also stop by your dock, come to your dockside BBQ, or bring ice cream to your birthday party.
This summer the Ice Cream Float Pompano brought all of those ice cream truck favorites to the water, and they also added some locally made Florida products such as scoops of "Mermaid Bubbles" and "Bait Bucket" ice cream and Key Lime Pie bars dipped in chocolate. Are you a fan? Follow them on Facebook and Instagram. Wonder what they will be serving their guests Parade night?
Meet Our Board Members
EXECUTIVE BOARD MEMBER: Rob Kornahrens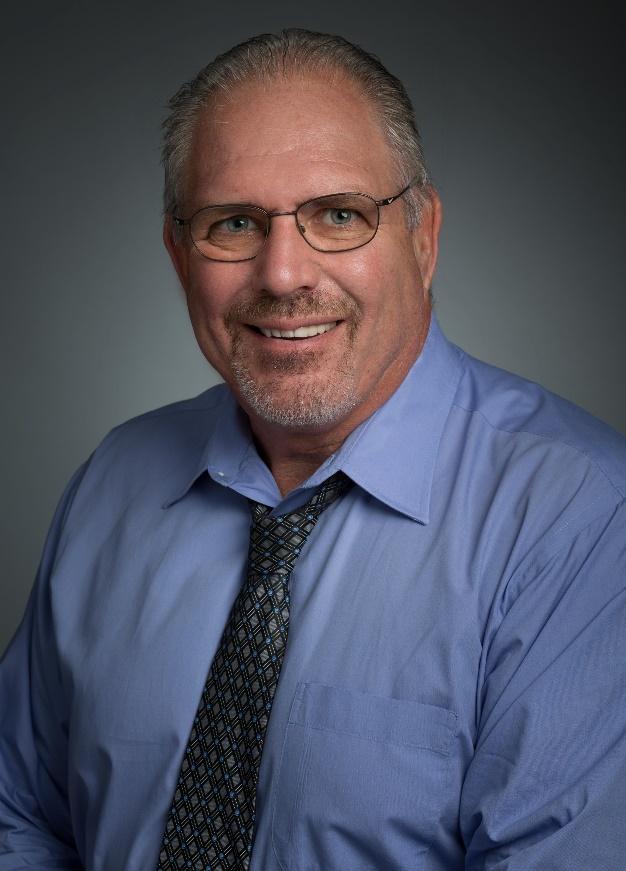 Rob Kornahrens' humble business beginning started in 1983 when he borrowed $15,000 from his father to start his own business. From the purchase of a pick-up truck, the seeds of Rob's roofing entrepreneurship were born. His focus on customer service in the commercial reroofing business is the foundation of his company's steady growth for the last 35 years. Today, Advanced Roofing has been in the top 10 Commercial Roofing Contractors in the United States and #1 in Florida, with seven branches throughout the State, which employs approximately 500 people.
In 2007, Advanced Green Technologies (AGT) became a solar distributor for a thin film solar panel. Rob also started a solar contracting business to support AGT. Fourteen years later, AGT is the top commercial rooftop solar contractor in the State of Florida and recently completed two 2 Mega Watt Solar carports at Lockheed Martin (approximately 600 cars).
As a boating enthusiast, Rob enters the Parade every year with a "wow" entry showcasing his creative adaptivity to the Parade's theme. It was his actions during his early years in the Parade (spinning his boat in front of the judges to give them a 360-degree view of his decorations) which got him involved with the board.
Twenty-five years later, Rob prides himself as an award-winning parade participant, past chairman of the board, and a member of various Winterfest committees. You will see Rob at all the Winterfest celebrations every year leading up to the Parade.
EXECUTIVE BOARD MEMBER: Gregg Snowden
Gregg Snowden is a highly passionate VP/Account Director for GTB, one of Ford's global marketing agencies. GTB is part of WPP which is the largest ad agency holding company in the world. Gregg manages the South Florida Ford Dealers account with a thorough knowledge of the client's business, the consumer, the marketplace and all aspects of advertising and marketing including creative, media, financials, research, and production.
Gregg has over 20 years of marketing and advertising experience, of which 18 years have been completed at nationally recognized ad agencies. His eagerness to stay abreast of marketing trends has kept his clients at the forefront of social, digital, and experiential marketing.
Gregg is also a husband and father of two kids, Nicholas and Gianna. In his spare time, Gregg has a passion for fitness, enjoys golfing, and playing in the pool with his kids.
Gregg is a long-time supporter of Winterfest, an active board member since 2012, and currently serves on the Executive Board.
South Florida Ford is the sponsor of the 2021 Fireworks.
EXECUTIVE BOARD MEMBER and VIP PARADE AREA PARTNER: Karla Thatcher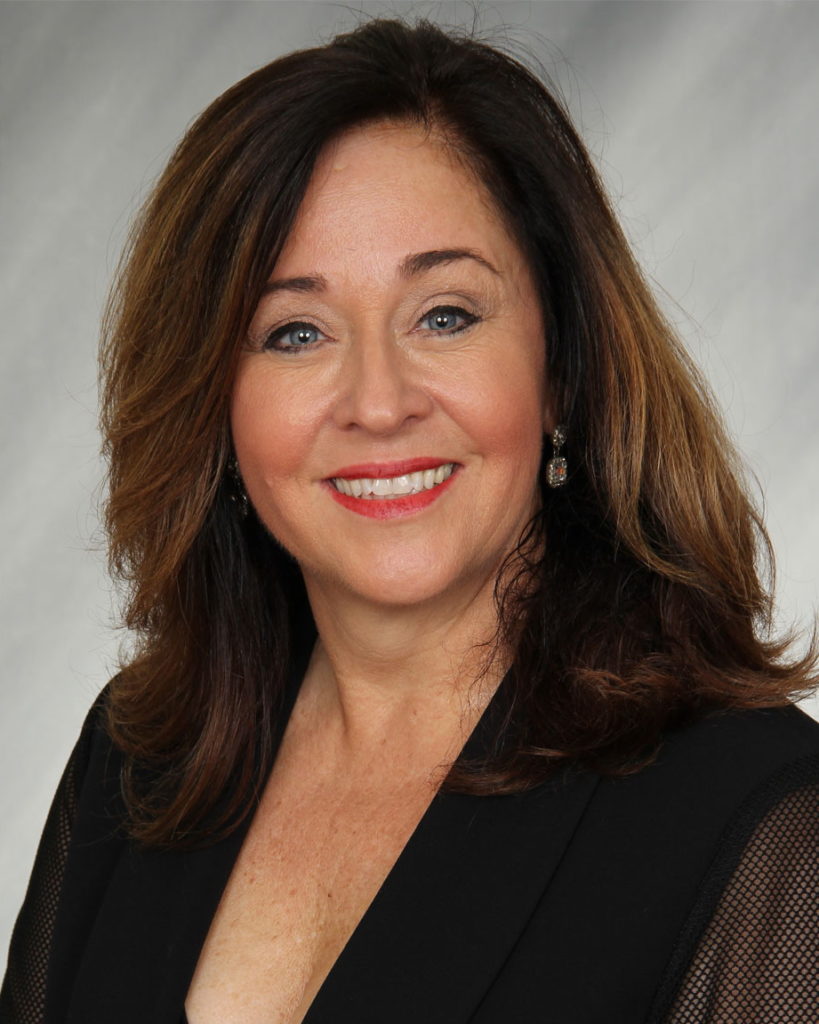 Twelve-time Emmy Award winner, Karla Nelson-Thatcher, Vice President of Corporate Communications, Government and Public Affairs for Hotwire Communications is an accomplished Public and Government Relations strategist, bringing over twenty years of creative and negotiating experience to her work. After getting her start as a television writer and producer, Ms. Nelson-Thatcher migrated to broadcasting where she held several positions as a Creative Services Director, analyzing Market Research and applying it to the development of talent teams, show formatting, and station branding to achieve market position in the wildly competitive world of television overnight ratings.
Her creative career continued as co-founder of K&L Consulting with international clients including an airline, an Island Government, and several not-for-profits in her hometown of South Florida. On the heels of success, Karla was picked by Comcast Cable in the Florida region, where over the course of thirteen years her role evolved from ensuring compliance with municipal franchise agreements to overseeing ad campaigns and the execution of Public, Education and Government programming.
Ms. Nelson-Thatcher developed news conferences for product launches, internal electronic based learning and a heavily viewed local on Demand portal that featured an array of programming, some of which won Emmy awards. Now, as VP of Corporate Communications, Government and Public Affairs at Hotwire Communications, Karla is building the foundation of Hotwire's community profile and aligning with local CBOs, School Boards, Not for Profits, and Elected Officials.
During Ms. Nelson-Thatcher's extensive career, she has been a part of Winterfest and recently accepted the position as assistant secretary on the organization's Executive Board and is chairwoman of the Marketing Committee.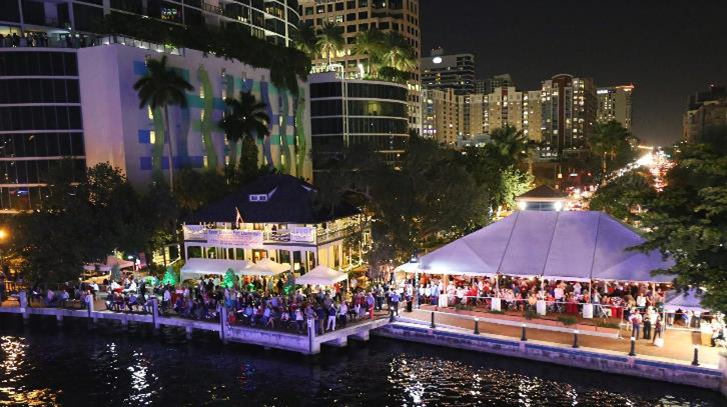 ADVISORY MEMBER: Bill Feinberg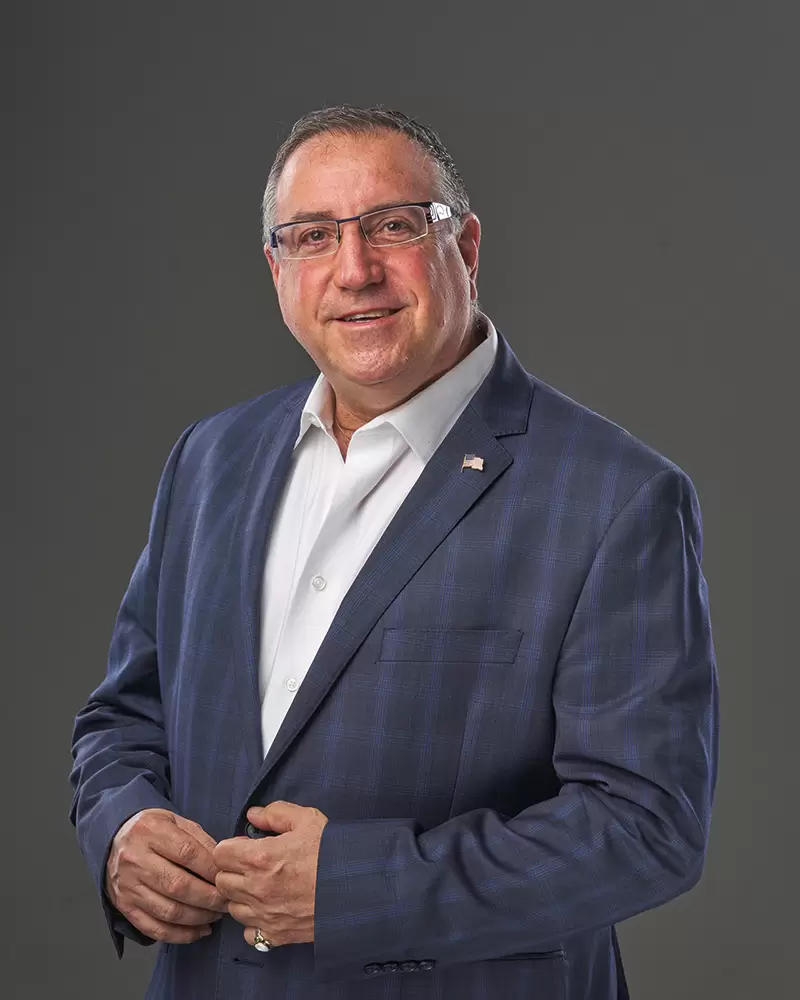 Bill Feinberg, President of Allied Kitchen and Bath in Fort Lauderdale, Florida, has been an advisory member of Winterfest since 2013. Bill and his brother, Joe, founded the company in 1984. A self-made man with his roots in Philadelphia, Bill had a vision for the design and remodeling business. He successfully brought that vision to South Florida and has been reshaping the community for the last 35 years. A man who lives by the motto "Pay it Forward," Bill has hosted more than 100 charity events in the Allied showrooms with 100% of all funds raised going directly to the charity, often raising between $10,000-20,000 in just a few hours.
Bill is involved many with trade organizations for the Kitchen and Bath Industry and has served on numerous committees and Boards within the BKBG and the NKBA (National Kitchen & Bath Association) organizations. He recently served as the 2020 Chair of the Greater Fort Lauderdale Chamber of Commerce.
Along with the Winterfest Advisory Board and the organization's Marketing Committee. Bill currently serves on the boards of Habitat for Humanity and is the immediate past Chair, The Fort Lauderdale Chamberof Commerce. He is also involved with the US Army Advisory Council of Broward County, The Economic Advisory Council of Broward County (which works closely with The Federal Reserve Board), and is the past President of The South Florida Leukemia & Lymphoma Society and the Oakland Park Wilton Manors Chamber.
First Posted on
Latest Update on