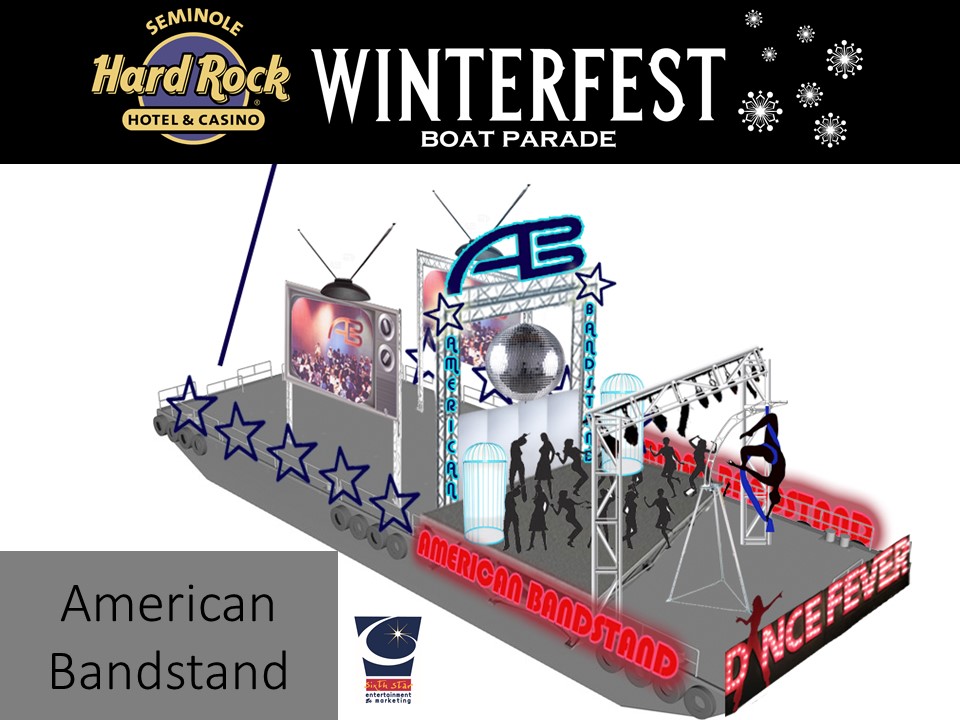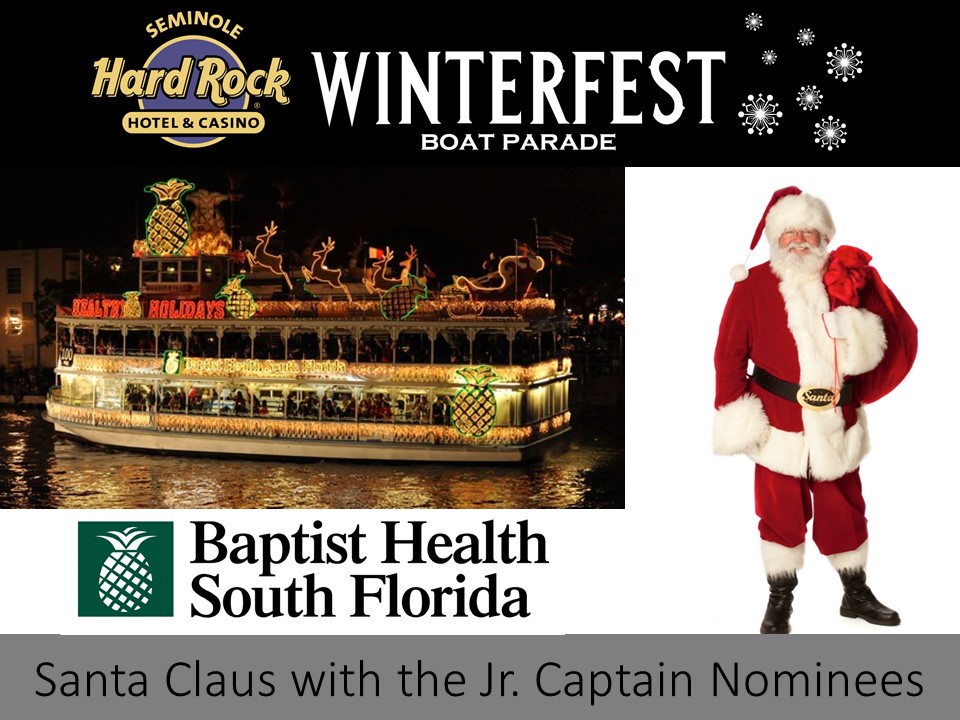 Get your tickets today to see this year's WOW Showboats!
In honor of this year's theme "TV's Greatest Hits" – Winterfest will have an  American Bandstand Barge in the Parade December 13, 2014. Get ready to start singing "I'm on, because I'm on the American Bandstand."
And what would the Parade be without Santa. The Baptist Health South Florida Showboat will have additional holiday cheer with the nominees of the Winterfest Jr. Captain aboard the entry.
First Posted on
Latest Update on