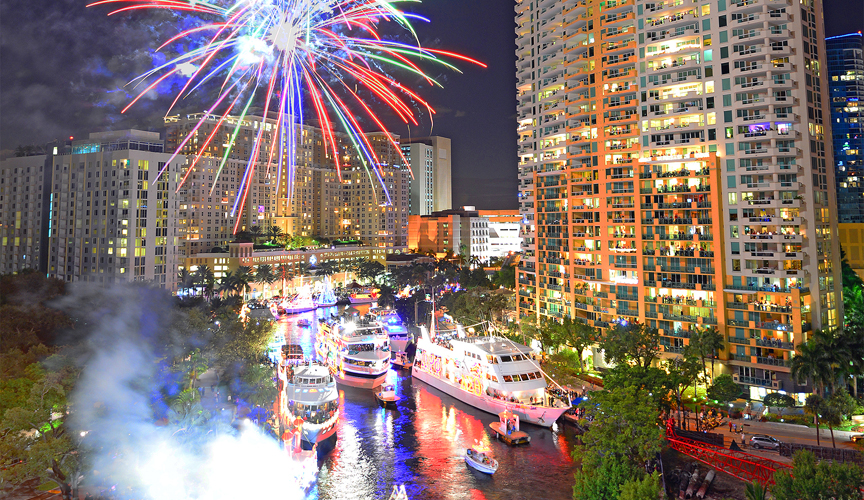 WINTERFEST® TELEVISION SPECIAL ONE HOUR SPECIAL – 2018 AIRINGS:
ONE HOUR SPECIAL:
Watch the Winterfest®  Television Special on WSVN 7 on December 22 (7 p.m.), December 25 (5 a.m. and 12 noon) and January 1 (5 a.m. and 12 noon).
BOSTON:Sister stations will air the Parade December 22 at 2 p.m. (WHDH) and December 23 at 4 p.m. (WLVI).
STATE OF FLORIDA: Winterfest® Television Special is shared around the state through a network partnership with WSVN and FOX Sports Sun is rebroadcast throughout the holiday season.
City of Fort Lauderdale broadcasts locally the night of the Parade on Comcast Channel 78.
AROUND THE WORLD: WSVN live Facebook with other live broadcasts from Eye On South Florida and Visit Lauderdale TV