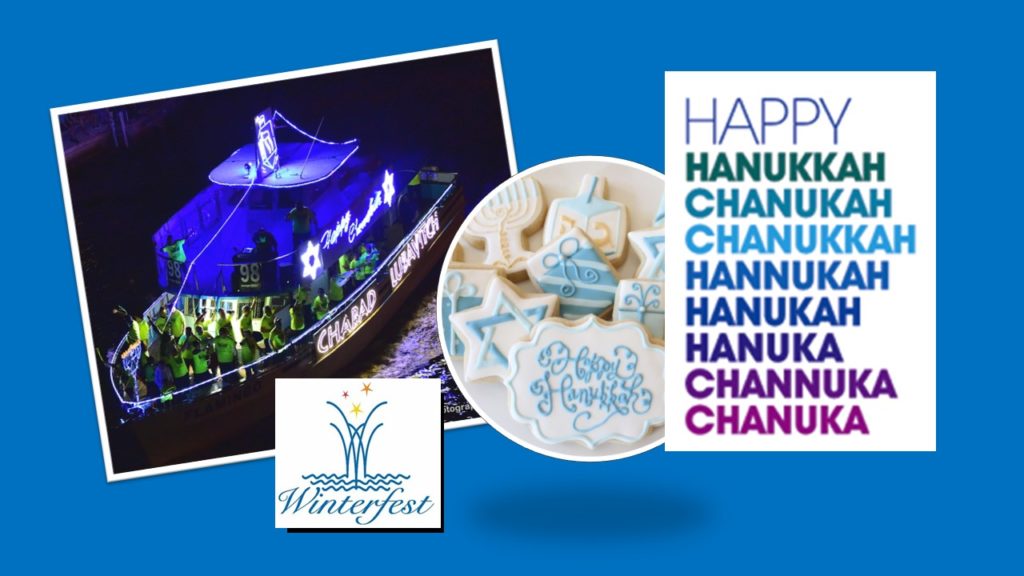 Winterfest is a community event.
This section of the website is to house ideas and crafts for Hanukkah 2020 which will begin in the evening of Thursday, December 10 and ends in the evening of Friday, December 18.
May the lights of Hanukkah usher in a better world for all humankind.
Get Hanukkah recipes from Publix
For Kids: The Dreidel Game
The Winterfest Festive Pet Costume Contest
When you attend our events, you consent to interview(s), photography, audio recording, video recording and its/their release, publication, exhibition, or reproduction to be used for news, web casts, promotional purposes, telecasts, advertising, inclusion on websites, social media, or any other purpose by Winterfest, Inc./Winterfest Foundation and its affiliates and representatives of the event. Images, photos and/or videos may be used to promote similar events in the future, highlight the event and exhibit the capabilities of the event representatives and this website. You release Winterfest, Inc./Winterfest Foundation, the event representatives, its officers and employees, and each and all persons involved from any liability connected with the taking, recording, digitizing, or publication and use of interviews, photographs, computer images, video and/or sound recordings.